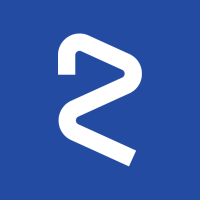 senior data science analyst
Descripción de la oferta
At Returnly, we value you as a whole person. We care about the skillset you bring to the table, but more importantly, we care about the kind of person you are and the culture and attitude that you bring. As a Senior Data Analyst, you will work with our Product, Marketing, Data Science, Sales, Customer Success, and Finance teams to define and create meaningful analyses to help drive revenue, fix processes, and monitor impact. You will become an expert in our merchant and shopper data and seek to use that knowledge to provide an enhanced product experience using tools such as SQL, Python, Looker, statistics, machine learning, etc. This is a cross-functional role in which you'll work with the Director of Analytics as well as the CEO, CTO and other members of Leadership to help prioritize the data projects that will have the biggest impact for Returnly merchants and shoppers.
Remoteness
We have an office, and we prefer seeing each other often, but we already had a healthy WFH culture before Covid-19 came so when it happened, we just switched to every-day WFH. However, we would prefer if you live in or near Madrid so when we open the office again it won't be a problem for you to enjoy it.
Schedule
We have a very flexible approach to working hours. You can stop to go to the gym, get your little ones to or from school, meditate or do whatever you need or want. There is a need for a certain amount of overlap with Pacific Coast working hours needed for meetings and collaboration that does not fit into asynchronous communications, however we try to prioritise those, and your main collaborators are based on Spain. A lot of people at Returnly have families, we understand the sometimes unpredictable nature of life and we support everyone taking care of their loved ones and themselves, and we trust everyone to take advantage of this flexibility in a responsible way.
Equipment
You will be provided with an Apple laptop and whatever you need to do your job comfortably and productively. As we are now unable to enjoy our awesome offices, special provisions to help you set up at home will be addressed.
Benefits
Additionally, Returnly Spain offers some benefits to all its employees, like private medical insurance, extra vacation days, team lunches, etc. Employees can choose some extra benefits depending on seniority, like gym membership, communications at home, transport, meal….
Here's what we look for in the attitude department:
You are a seasoned and versatile analytics pro who is passionate about your work
You have a strong sense of ownership and accountability
You are proactive and adaptable
You like to solve problems and to fill in the gaps where there are unknowns
You have your own opinions and you are not shy about them, but you also value consensus and strive to achieve it
You lead your teammates by example, you're the "go to" individual
You're not afraid to change your mind given new facts, nor are you afraid to admit your mistakes
You thrive in a semi-structured start-up environment with ample opportunity and also plenty of ambiguity
You can wear multiple hats
You have excellent communication skills and are able to explain your ideas clearly and concisely and enjoy sharing them
You are very serious about the quality of your work and you ask no less from your colleagues
You understand and are interested in both big picture and nitty-gritty details
What you'll do
Solve new and challenging data problems around eCommerce returns, payments, credit issuance and settlement, fraud detection, economics of SaaS
Serve as an analytics domain expert: help the team size and prioritize work, identify foundational infrastructure, and communicate across time zones
Be a thought partner to other departments and drive data-informed decisions across the company
Build reports and dashboards that empower stakeholders, enabling them to access data and draw insights in a self-serve manner
Deeply understand our users and their actions; be their advocate and suggest and champion features to help our users have the best possible experience
Help develop data-driven products and services, such as client-facing analytics insights and personalized experiences
Be able to simplify and communicate complex topics to non-technical audiences
Elevate the entire business (Product, Sales, Marketing, Engineering, and Customer Support teams) by analyzing and leveraging data to make recommendations and improvements
Work with other analysts and data science to support business intelligence work from SQL pipelines (Snowflake and DBT) to presentation (Looker)
Mentor and support other analysts
What we're looking for
6+ years industry experience and expert knowledge of SQL
Expert level usage of BI tools (Looker, Tableau, or similar) & Excel/Google Sheets
Analytics experience across multiple company domains such as Product, Sales, Marketing, Customer Service, and Finance
Experience with databases using columnar storage such as Snowflake or Redshift
Experience with web analytics and optimization tools (Mixpanel, Google Analytics, etc.)
Experience in designing and setting up experiments to analyze the impact of new products and features a plus (hypothesis testing, multivariate analysis, or Bayesian)
Experience working with developers
Experience with Python or some other programming or scripting language
Familiarity with version-control systems such as Git
Experience with a BI transformation tool such as DBT a plus
Familiarity with *nix environment including bash and command-line tools a plus
Strong interpersonal and communication skills are required
Excellent command of the English language, both written and spoken is a must for communicating with a global team
Bachelors or Masters degree in quantitative field or equivalent experience
Prior startup experience
- Diversity - We are diverse, independent thinkers and still one team with one mission.
- Openness and empathy - We learn and grow by listening to our customers and each other.
- Integrity - We always do what's right for our customers, Returnly and ourselves - in that order.
- Team - EQ is as important as IQ. We make time to help each other out.
- Commitment - We are curious and fearless. We own risk, outcomes and everything in between.
We'd really love to hear from you, but before applying please check the following...
Read the values section above carefully and ask yourself if this is a good match for you personally. We want you to be an ambassador of these values!
Do you have all the skills required for this role? Can you demonstrate them? Be realistic - we will only consider applications that demonstrate relevant skills and match these role requirements.
Please make sure you have included a cover letter as part of your application. We want to learn from you and your achievements before we meet you in person!