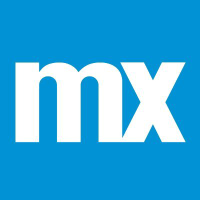 Pre Sales Architect - Barcelona
Descripción de la oferta
Mendix is on a mission to enable anyone in any organization – from the marketing coordinator to the software developer to the CEO – to create things that are transformational for their company. We are fundamentally reinventing the way applications are created and we're reinventing the future of software development. Sounds ambitious, right? We agree.
Not to brag, but nearly 4,000 organizations worldwide, including KLM, Medtronic, Merck, and Philips, rely on Mendix to build web and mobile applications. Thousands of our customers use our platform to delight their clients and empower their employees. It's no surprise that we're a recognized Leader by Gartner and Forrester in a red-hot market expected to exceed $21 billion by 2022. Ok, maybe we did want to brag a little. But we're proud of what we've accomplished…and…we're humble enough to admit that we need you to make us even more effective.
As a Solution Architect at Mendix, you will be part of our PreSales team. You will advise and work on technical (implementation) solutions for our Enterprise customers across all vertical industries in
Spain.
Your goal and focus is helping our customers fully integrate the Mendix Low-code Platform in their enterprise landscape. In order to do that you will present and demo our products both to business and IT Senior Executives.
You will also work closely with Application Architects and teams of our customers and partners to ensure that they can use Mendix optimally and adopt our platform. We are looking for hardworking and innovative people with proven work experience in IT development with meaningful experience in customer facing positions.
You'll drive digital innovation by:
• Crafting and delivering individual product presentations and demonstrations (both online and onsite) to customer.
• Facilitating workshops with customers to understand their application portfolio and IT landscape.
• Advising prospects and customers on the use of the Mendix products in their environment.
• Running technical deep dive and architecture sessions.
• Executing Proof of Concepts with customers.
• Supporting Global Marketing team in analyst briefings (Forrester, Gartner, IDC, etc).
You're the innovator we need if you have:
• Minimum five year of relevant PreSales experience with a good understanding of the aPaaS/PasS and cloud market space.
• Experience with Application Development, BI/CMS would also be advantageous.
• Experience in conducting workshops, training and consulting engagements.
• Strong personality, an articulate communicator with a sense of fun.
• Knowledge of Agile methodologies.
• Excellent communication and interpersonal skills with the ability to present to senior, high profile leaders both in English and Spanish.
• Ability to travel as needed, largely within Spain/Barcelona, but could include the greater European region.
Do you want to join a company that truly changes the way of software development and that finally bridges the gap between IT and business?
Our Guiding Principles
While we live on different continents, speak different languages, and work on different things, we are bound by our "MendixBlue" guiding principles. Being "MendixBlue" means that you live the culture, and you consistently improve it as we grow. It's kind of a big deal.
We put the customer first. Without our customers, we have no business. So, if you act in the best interest of our customers, always…you belong here.
We think big. We work to have a meaningful, lasting impact on the world. So, if you aim high and think long term…you belong here.
We innovate. We want to be what happens next. So, if you ask "what if?" and work to find a way or make one…you belong here.
We nurture talent. We look, not just at the sum of what an individual has done, but at the potential of who they can be. So, if you're up for learning from your failures…you belong here.
We hear every voice. Inflated egos don't last here, humility does. So, if you share credit and ensure that the best ideas win – regardless of who they come from…you belong here.
We own it. If something needs doing, we do it. So, if you focus on the outcome, and take initiative to get it done…you belong here.
We have fun. We use laughter as a common language. We can ask for help and we're happy to give it. So, if you find joy and purpose in what you do…you belong here.
Make your career at Mendix.
There are precious few jobs that let you create the future. But you'll find one at Mendix. We are at a pivotal time in our company's existence: where rapid growth meets stable funding. This is the time for industrious people to raise their hands to solve the next generation of problems. Mendix is a place where ambitious people can thrive; where you can identify an issue, propose a solution, and build the structure to make it happen.
Important to know: Mendix is a Siemens business, which means we're backed by the resources and stability of one of the world's largest and most forward-looking enterprises. Think: job security.
Since our company was founded in 2005, our aim has been to create a great work environment for people at all stages in their careers. That's why we are so pleased and honored that we were rated a top Cloud Computing Company to work for in 2019, based on feedback from our employees on Glassdoor. With offices in the Netherlands, the UK, Germany, and the US, (and more coming), we provide an international playground to truly impact the world through low-code.