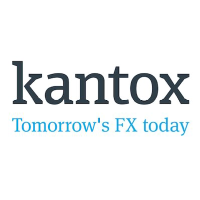 Ruby on Rails Software Engineer
Descripción de la oferta
Company description
Kantox is a leading fintech company building solutions that help companies to use currencies to boost competitiveness. Today, we're also one of the fastest-growing fintechs in the world, with over 4,700 clients in 72 countries.
With company headquarters in London and stunning Mediterranean-facing offices in Barcelona, our team is made up of more than 120 people from 33 different nationalities.
We launched our award-winning Dynamic Hedging solution in 2016. Since then, we have received several awards for our innovative technology with Treasury Management International also recognising our solutions as best-in-class, awarding us the Best Risk Management Solution and Best Solution Innovation – FX Risk.
We're always on the lookout for new Kantoxers that are committed to helping us deliver disruptive solutions that benefit the wider financial industry.
Could that be you?
The Position

We're looking for a Ruby on Rails and/or Elixir Engineer to join our Kantox software engineering team in Barcelona! Our platform core is primarily based on Ruby on Rails but we also make good use of Elixir and Elixir/Phoenix as well. You will work with a self-motivated multi-disciplinary multi-cultural team that view Kantox software development as an extreme team sport.
The Kantox Engineering Manifesto

Our engineering culture is devoid of egos yet we take great pride in our work. We believe in constructively challenging each other pushing our knowledge, code, processes to the absolute limit.
Our processes are based around continual self improvement, continual code integration and deployment.
Requirements
· 1+ year's of professional experience in either Ruby on Rails or Elixir

· Self-driven personalities with a hunger to learn and improve
· Engineers that are not afraid to make mistakes, but have a passion to do things right
· Strong team players that dare to ask questions
· Permission to work within the EU
· Fluency in English
Benefits
Competitive salary
Sponsored learning budget
Free private health insurance
Free Spanish, English and French lessons
Relocation package if needed
Flexible working hours with an intensive Friday schedule
26 days of annual vacations
Gym discounts and free sport activities
Restaurant Ticket with monthly credit and regular cross-team lunches
Fresh fruit and unlimited coffee
Beautiful office with incredible 360-degree views of Barcelona