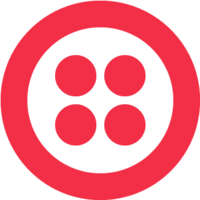 International Messaging Specialist - Super Network
Descripción de la oferta
Because you belong at Twilio
The Who, What, Why and Where
Twilio is growing rapidly and seeking an International Messaging Specialist to join our Super Network team. This role will be responsible for supporting Revenue Portfolio Team meeting set revenue and margin targets by optimising routing and procurement decisions. This candidate brings a network of contacts from the global A2P messaging industry of carriers/operators, SMS aggregators as well as experience working with OTT customers. Reporting within the Multi-sourced Accounts Team, this position is critical in supporting Twilio's SMS growth strategy within the Super Network.
Who?
We are seeking a commercially astute individual to identify new routing opportunities for A2P and OTT SMS volume, revenue and margin growth.
You have at least 3 -5 years of telecom experience, with in-depth knowledge of global telecom regulations and international A2P SMS market rates.

Minimum Bachelor's Degree.

You are a self starter with a skill for driving cross department projects who is comfortable working in a fast-paced environment with minimal guidance - be an owner.

You have hands on routing experience and the ability to make intelligent routing decisions to optimise revenue and margin to hit monthly/quarterly financial targets.

Ideally, you have a combination of SMS technical account management and procurement experience.

You have strong financial reporting and forecasting skills of key metrics: volumes, revenues, margins and conversion rate trends on a daily, weekly and monthly basis.

You have an analytical mindset, with ability to manipulate large data sets to maximize conversion rates and financial outcomes.

You are a strong self starter who identifies and completes tasks on your own and can execute daily operations and medium-sized projects.

You have great communication skills and are able to efficiently communicate with different business units.

Financial experience advantageous.
What?
As an International Messaging Specialist you will:
DRAW THE OWL: Be an integral part of the international SMS experts team within Twilio's Super Network, supporting and optimizing routing for Twilio's strategic Revenue Portfolio ( focus on OTT) accounts.
WEAR THE CUSTOMER's SHOES: In this hands-on role you will actively use your routing knowledge and procurement contacts to maximise routing options to grow revenue and margins for Twilio while maintaining the right quality for our customers.

You'll have responsibility for consistently growing volumes, revenues and margins within Twilio customer base by optimizing routing operations.

BE BOLD: You will work with different SMS Routing profiles, to

optimize routing cost on various messaging products by analyzing cost structure of destinations, identifying best possible cost compared to available quality and taking actions by changing service provider according to analysis outcome.

BE AN OWNER: In addition, you'll own

international SMS bid and quote processes for large OTT customers while

working closely with operations analysts to spot trends and predict future customer behavior and gain insight into traffic patterns and conversion rates.

BE INCLUSIVE: You will own projects and work cross departmentally with an array of internal teams including finance, legal, carrier relations, messaging operations and sales.
Why?
Twilio is a company that is empowering the world's developers with modern communication in order to build better applications. Twilio is truly unique; we are a company committed to your growth, your learning, your development and your entire employee experience. We only win when our employees succeed and we're dedicated to helping you develop your strengths. We invest in weeks dedicated to tackling hard problems and creating your own ideas. We have a cultural foundation built on diversity, inclusion and innovation and we want you and your ideas to thrive at Twilio.
Where:
This position can be located in Malmo, Tallinn, London, Berlin, Madrid or Dublin, though considering the world's current circumstances you will start from your home office.
Around the world, Twilio offers great benefits and perks to support the physical, financial, and emotional well being of you and your loved ones. No matter where you are based, you will experience a company that believes in small teams for maximum impact; seeks well-rounded talent to ensure a full perspective on our customers' experience, understands that this is a marathon, not a sprint; that continuously and purposefully builds an inclusive culture that empowers everyone to do their best work and be the best version of themselves.
About us:
Millions of developers around the world have used Twilio to unlock the magic of communications to improve any human experience. Twilio has democratized communications channels like voice, text, chat, video and email by virtualizing the world's communications infrastructure through APIs that are simple enough for any developer to use, yet robust enough to power the world's most demanding applications. By making communications a part of every software developer's toolkit, Twilio is enabling innovators across every industry — from emerging leaders to the world's largest organizations — to reinvent how companies engage with their customers.