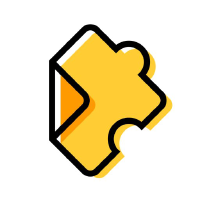 International Business Development Associate
Descripción de la oferta
We're looking for an International Business Development Associate to work for Edpuzzle (based in Barcelona), a leading edtech company with offices in San Francisco and Barcelona. The right person will help us communicate with schools and districts in the assigned regions and become our newest expert in edtech sales and account management. If you're looking for a meaningful role on a hard-working team, you'll feel right at home with us.
You'll have a front-row seat at one of the fastest-growing companies in educational technology, trusted by over 80% of schools in the USA and growing internationally with millions of teachers and students across the globe. In the process, you'll be challenged daily, learn constantly, see the impact of your opinions and work, and grow in your career.


RESPONSIBILITIES
Become an expert in edtech sales and account management with the support of your international manager
Communicate with schools & districts using Edpuzzle in your assigned region.
Develop an understanding of their needs & goals
Discover how schools in your region allocate funding & approve purchases
Learn key metrics that drive new business & identify new business opportunities
Develop strategies to achieve set goals.
Own the sales and renewal process from start to finish
Manage time wisely & stay self-motivated to maintain productivity while working remotely


A TYPICAL WEEK
Start new conversations with dozens of schools daily via inbound requests & outbound campaigns.
Make phone calls and video calls to follow up with school & district decision-makers.
Follow up on the previous week's 100+ conversations to make sure nothing slips through the cracks.
Seek out opportunities for face-to-face meetings with IT coaches, curriculum leaders or school administrators.
Lead professional development & training sessions for schools & districts.
Maintain strong pipeline management & log activities in the Salesforce CRM.
Requirements
2-4 years of experience in a sales position, marketing or as a business development executive for a B2B company.
Excellent communication skills: email, phone & face-to-face conversations (English and Spanish).
Flexible & able to adapt to new strategies.
Self-motivated: you have the ability to stay on-task while working alone.
Data driven using Salesforce dashboards (keeping an eye on key performance metrics from our CRM).
Desire to meet and exceed measurable performance goals.
Strategic thinker: unafraid to use data to problem-solve, inform decisions & persuade.
Empathy: be able to understand our users and customers needs.
Persistence: you don't give up until you get what you want.
Team-player: you look for ways to learn from & help your teammates.
Unintimidated by new technology & quick to pick up new skills.


BONUS SKILLS
Able to speak and write in other languages (French, Arabic, Portuguese, Russian, Hindi, Italian, or other)
Previous experience teaching, coaching, or training teachers
Benefits
Competitive salary.
A fun, friendly team of highly-motivated people with different skill sets and backgrounds.
Macbook Pro and monitor setup.
Brand new office in Barcelona with a chill out room and a big terrace.
Team activities during working hours.
Free coffee, snacks and drinks.
Flexible remuneration: transport, health insurance, restaurants and childcare.

Edpuzzle is an equal opportunity employer, and we highly value diversity at our company. If you'd like to be considered for this position, please apply below. We look forward to meeting you!