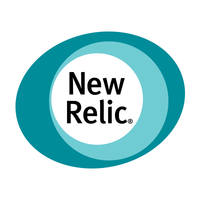 Senior Software Engineer - Open Source Integrations and Tooling (Open to Remote)
Descripción de la oferta
Your Opportunity
At New Relic, we provide our customers with real-time insights, so they can innovate faster. Our software delivers insightful observability tools across different technologies and distributed systems, enabling software engineering teams to quickly identify, understand and tackle issues, analyze performance and get the most of their software and infrastructure.
You will work with some of the best engineers and some of the most ambitious projects in the industry. And we are a fast-growing software company that cares about our product and culture.
If you love technical challenges and want to contribute to one of the largest and fastest-growing observability platforms in the market, we want to hear from you: New Relic is looking for a Software Engineer to join our Infrastructure Instrumentation organization in Europe. This organization develops and maintains instrumentation agents and integrations for a wide range of products, including Kubernetes, Cassandra, etc... All the development is open source, usually in Go, and we also contribute to other open-source projects.
This role is an outstanding opportunity. It will initially focus on scaling our support by applying software to remove toil, by assisting our customers on complex issues, and by inventing tools and processes. This in turn provides a great path towards a more usual product engineering role if relevant.
What You'll Do
Use software engineering to streamline, automate and help scale support for infrastructure integrations
Work directly within a multidisciplinary team to help our customers and partners.
Research new tools and services to understand complex scenarios and to also propose new features.
Participate in architectural definitions with a high degree of innovation and creativity.
Work in an agile environment with a DevOps approach—teams build and maintain their own software, including participating in on-call rotations.
Your Qualifications
Must-have:
A strong motivation to work in partnership with our customers.
Experience in writing software, preferably using Go, but other languages are also relevant (e.g. Java, Python...). In any case, you are not afraid of adapting, learning, and working with different languages and frameworks.
Being comfortable in a fast-paced environment focused on delivering production code at a regular cadence using Agile techniques, tools and methodologies.
Having a collaborative work style that includes colleagues in important decisions and leads to shared code ownership
Fluency in English
Nice-to-have:
Experience developing monitoring products
Upstream contributions to relevant open source projects (e.g. Kubernetes, Prometheus, DBs, HTTP servers, etc).
Experience in technical mentorship and support for helping level-up the skills of colleagues on the team.
Please note that visa sponsorship is not available for this position.
About Us
New Relic (NYSE: NEWR) is a cloud-based platform that gives developers, engineers, operations, and management a clear view of what's happening in today's complex software environments. So they can find and fix problems faster, and deliver delightful experiences for their customers. That's why the world's best engineering teams rely on New Relic to visualize, analyze, and troubleshoot their software. It's the simplest, most powerful cloud-based observability platform, built to create more perfect software. All from one place.
Founded in 2008, we're a global company passionate about building a culture where all employees feel a deep sense of belonging, where every 'Relic' can bring their whole self to work and feel supported and empowered to thrive. We're consistently recognized as a distinguished employer and are committed to building world-class products and an award-winning culture. For more information, visit newrelic.com.
Our Hiring Process
In compliance with applicable law, all persons hired will be required to verify identity and eligibility to work and to complete employment eligibility verification. Note: Our stewardship of the data of thousands of customers' means that a criminal background check is required to join New Relic.
Headhunters and recruitment agencies may not submit resumes/CVs through this website or directly to managers. New Relic does not accept unsolicited headhunter and agency resumes, and will not pay fees to any third-party agency or company that does not have a signed agreement with New Relic.
New Relic is an equal opportunity employer. We eagerly seek a diverse applicant pool and hire without regard to race, color, gender identity, religion, national origin, ancestry, citizenship, physical abilities (or disability), age, sexual orientation, veteran status, or any other characteristic protected by law.
Interested in the details of our privacy policy? Read more here: https://newrelic.com/termsandconditions/applicant-privacy-policy