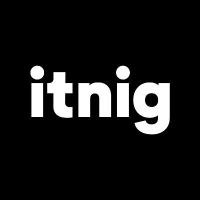 Factorial - Sales Development Representative - US Market
Descripción de la oferta
About Us:
Factorial is an open, modern, easy-to-use HR platform born to dramatically simplify employee management. It helps HR and management automate processes and gather relevant organizational data so as to make better business decisions. Factorial was born in the second half of 2016 and it has so far onboarded tens of thousands of organizations around the world. Factorial has won awards and received amazing NPS reviews from its clients since day one. It has closed over 18M€ in funding with top international venture capital firms (CRV, Creandum, Point Nine Capital among others).
Most importantly, it has been able to build a super talented rockstar team of over 120 people representing different countries. Our headquarters is located in sunny Barcelona.
About the role:
We strive to become a leader among the HR management software in Europe and outside Europe, scale up the organization, along with our sales team. So, this is a potentially fast-growing career opportunity within a hyper growing company.
And you? Are you ready to play an essential role in achieving this goal by joining one of the best sales team ever?
Are you a brave and driven person who is willing to attract big companies with determination, jump every hurdle, and reach decision-makers to convince that most of their organizational problems can be solved in a much more efficient way using our SaaS solution?
We are looking for a Sales Development Representative who will be responsible for the development of our Sales Pipeline. You will work closely with the Country Sales Manager and Account Executives. You will also work on developing new sales strategies and analyze the current ones which will make you an important part of our Growth Strategy.
If you feel like this is you, join our special and energetic sales family right away.
Requirements
What we are looking for:
You are native/ native-level American-English speaker
You have 1+ year of experience in Sales at a SaaS-based company
You have a solid understanding of how to roll out successful outbound campaigns.
You know how to implement an efficient qualification methodology through curiosity.
You are ambitious, self-motivated, energetic, outgoing, goal achiever.
You can prioritize and switch focus quickly
You're proactive and recognize new opportunities.
Bonus Points
have experience using tools like Hubspot, Salesforce, Loom, Excel
Benefits
What we can offer you:
High growth environment - Joining a startup at this early stage is a unique opportunity for professional growth as well as a personal investment.
Young and multicultural environment
Competitive salary and excelent commissions based on experience
Benefits - We are in the human resources space so we really believe in benefits and perks for our employees.
Fast-paced career progression
Provide you with continuous challenge and room for learning.
Broad and diverse start-up ecosystem that provides much more than a job experience.
Some of the perks: these activities could be temporarily suspended due to COVID19
Ping pong championships - we have our own ping pong table at the office!
Itnig Breakfasts every Tuesday
Summer BBQs and Volleyball tournaments
Summer and Fall Parties
Afterwork Beers
Afterwork activities such as Laser tag, Poker, Table games or LAN Parties
Conferences, events and workshops onsite

Don't miss the opportunity to contribute to our challenging project as one of the first pioneers!