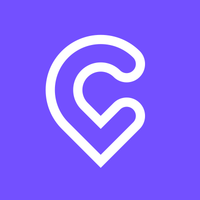 Responsable de Legal & Corporate Finance
Descripción de la oferta
About Cabify:
Do you want to change the world? At Cabify, that's what we're doing. We aim to make cities better places to live by improving mobility for the people living in them, connecting riders to drivers at the touch of a button.
Maybe one day cities will be places where nobody needs a private car. But we've still got a long way to go...fancy joining us? Founded in 2011, we have become the first Spanish tech 'unicorn'. Our HQ is in Madrid but you can currently find us in 38 cities across Spain and Latin America. Every month, new members join our world-class team of passionate, smart and talented individuals with a hunger to challenge the status quo
.
About the position:
As Responsable of Legal & Corporate Finance you will have the below key responsibilities:
Lead, manage and develop a team and implement and follow the appropriate processes, as well as manage and create strategic relationships with external firms and advisors;
Oversee all the legal matters, including, among other, corporate transactions, contracts with third parties, administrative and regulatory legal matters, GDPR compliance, labor-related issues with third party contractors or litigations and legal proceedings;
Originate and execute all corporate transactions (M&A, equity and debt financing, spin offs and restructurings) within the company's strategy.
About what we are looking for:
You are the person we are looking for if you meet all/most/some of the following requirements:
Degree in Law and Business;
Background from a top firm and/or a blue chip company;
Experience in managing teams and complex processes in international setups, including a 360º view of deal
execution;
Experience in tech, transportation and/or regulated sectors;
Excellent verbal and written communication skills in English and Spanish;
Location: Madrid (travel: 0-20% of the time depending on business needs)
About the team and the position:
This is a highly strategic position reporting to the CFO with a high level of exposure, including working with the CEO and other members of the executive team. The team currently has c.10 people, including the VP of Legal and Director of Corporate Finance.
About what we offer:
Aligned with the large challenge of the project, we will offer a competitive compensation package tailored to the winning candidate including stock options