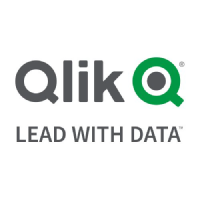 Senior Manager, CSM Operations
Descripción de la oferta
What makes us Qlik?


Qlik helps enterprises around the world move faster, work smarter, and lead the way forward with an end-to-end solution for getting value out of data. Our platform is the only one on the market that allows for open-ended, curiosity-driven exploration, giving everyone – at any skill level – the ability to make real discoveries that lead to real outcomes and transformative changes. We are a Values-Driven organization, operating over 100 countries with 45,000 customers around the world. If you think we are interesting, please read on – we may be looking for you!
The Customer Success Organization (CSO)
We are looking for a high performance, process-driven Customer Success Operations Senior Manager to drive efficiency, scalability and performance improvement in the complete CSM process from Landing a deal, delivering quantifiable client value, up to renewal.
Reporting to the VP of Customer Success Management, you will play a key role in the development, implementation, change management, and scaling Qlik's CSO business : developing and implementing industry leading best practices in planning, execution and reporting of our Software and Services adoption and renewals business. You'll be leading the development of the set of Tools (Customer Success Platform), Processes (Playbook) and People development as a partner of your VP and the Customer Success Operations VP to ensure frictionless execution of the entire Customer Success process : Putting the CSM at the center of the client objective and making all supporting functions of Sales, Consulting, Support and Renewals serves this client objective.
For success in this role, you will bring a strong understanding of the day-to-day Outcome, Adoption and Renewals motion, upsell and cross-sell strategies and churn reduction. This role will also require a strong understanding of operational and back-end processes and financial acumen. A key component of success will be the ability to roll up your sleeves, wear many hats, and effectively prioritize key initiatives. Experience in implementing a Customer Success Platform with the Business is a significant plus.
How you will spend your time as a Senior Manager, CSM Operations
Key Responsibilities include but are not limited to:
Define systems and processes that drive productivity, efficiency and visibility across the entire Customer Success organization.

Execute on optimization and scaling initiatives to support and enhance the customer experience

Provide project leadership to implement new software solutions, train the team on new technologies, and drive adoption of solutions

. (Customer Success Platform)

Work cross functionally with the Senior and Executive leadership teams to manage and evolve the customer success processes

Drive requirements on Consumption and Usage reporting for Data-driven decision making.

Renewal records management and oversight of our renewals forecast

Develop and execute renewal selling

strategies:

Hold

f

orecast calls, providing these reports on all

various

revenue streams

.

Support

t

he continued evolution of a Renewals playbook

in collaboration with the renewal team.

Specify and Steer the development of our

Client 360 view

,

reporting rele

vant client KPIs

, install base

and

Touchpoints .

Collaborate with Customer Success Managers on account planning and aligning quarterly business reviews (QBRs) to the customer journey with new opportunities to grow the relationship

Support Customer Success team in identifying, managing, and mitigating account risk in support of renewing accounts

:

providing

recommendation on account consolidation, geo splits and Customer Success Solution attachments…

Help create and execute on plans to ensure accounts are referenceable

Drive adoption of Salesforce platform, including reporting and dashboards for key business measures and performance

Customer Satisfaction measurement and service recovery efforts

Hold regular Enablement sessions with extended operational teams to ensure processes are clearly defined and being followed as it relates to Customer Engagement Model.
Serve as an escalation point for process improvements, exception approvals, and supporting complex deals.

Create or Manage Customer Success Confluence Site, updating for the latest guides and process definitions, as well enhancing documentation on existing processes and functions of the CSO Teams.

Design or document processes using process flow maps and how-to guides.
You will be successful if you have
Bachelor's d

egree in Business Administration, Finance or related; Master's degree a plus

Minimum of

8

years' experience in

customer success

and

operations

, project management

or

finance

implementing analytics and driving operational excellence.

Experience working within a

SaaS software

company in an operational role

Strong Analytical skills, attention to detail, self-motivated, and able to work in a fast-paced, constantly changing environment.

Proven ability to handle

multiple projects simultaneously and independently. Highly organized with demonstrated project management and project leadership skills.

Excellent communications and highly developed interpersonal skills with ability to work collaboratively across the organization and influence to obtain positive visibility and credibility quickly – a strong team player who contributes to overall success of One Qlik.

Previous implementation

of

Gainsight

is highly valued

Advanced knowledge of Qlik core-systems, including NetSuite ERP, Zuora Subscription Management, and SFDC CRM, with experience using Jira, Visio, Atlassian Confluence, and other Change Management, Project related, and documentation systems preferred.

Committed to a

relentlessly focus on the right customer experience to drive customer outcomes and success to positively impact Qlik's business.

Fluent in

English

, both speaking and writing.
Our way of giving back
To our communities, to the world, and to you is a core part of the culture at Qlik. We encourage our employees to participate in our numerous Corporate Responsibility Program initiatives.
Location/Mobility
The role is located in Barcelona, Spain. If you think this position is interesting, you are welcome with your complete application in English. Apply as soon as possible as we are working continuously with the applications for this assignment.
Qlik is an Equal Opportunity Employer and does not discriminate on the basis of any protected category or characteristic. We value the diversity of our workforce. If you need assistance due to disability during the application and/or recruiting process, please contact us via the Accessibility Request Form
Qlik is not accepting unsolicited assistance from search firms for this employment opportunity. Please, no phone calls or emails. All resumes submitted by search firms to any employee at Qlik via-email, the Internet or in any form and/or method without a valid written search agreement in place for this position will be deemed the sole property of Qlik. No fee will be paid in the event the candidate is hired by Qlik as a result of the referral or through other means.
#LI-AK