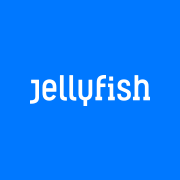 Descripción de la oferta
Jellyfish works with some of the most exciting clients with the biggest social audiences.
With an ever-growing reputation for world-class creative, strategy, campaign executions, community management and audience development. You've probably already seen us in action, in some of the work with our clients including Netflix, MTV, Amazon, Apple and Disney+.

We are looking to hire a Production Manager (Editorial Content) to develop the Jellyfish team and help support our clients and grow our existing offering,

The Producer will be expected to manage the day to day accounts, working alongside a team made of other producers, designers and under the supervision of an editor. They will be expected to liaise with clients on a day to day basis, and to project manage content creation (planned and reactive).

The Producer will have a particular focus in working with designers to fulfil briefs, ideation and campaign strategy, working within a newsroom style in tandem with the Creative team.
Account Management


The Producer will support the development of the presence for our clients, helping drive reach and engagement for their channels with excellent creative and strategy


The Producer will be responsible for the day to day creation of planned and reactive content, liaising with clients for reviews and approvals (as and when required), posting across different platforms and performing community


Campaign Pitches


Leading the creative ideation and development of pitches for client campaigns outside of retained work. Working with the editor and the Leadership team to manage brainstorms and develop strategies.


The Producer will work with Design to create the pitch deck and be part of the pitch presentation to the client
Client Management


Working closely with the Production team to ensure the success in time and on budget, delivery of briefs. This will involve understanding and following internal processes including but not limited to timing plans, content calendars, wash up reports.


Editorial Expertise


The Producer will ensure they remain up to date with the new trends/behaviours and translate this to various clients in a reactive and relevant way.


Production Support


The Producer will be a guardian of best practice for all content produced by Jellyfish, including but not limited to; community management, copywriting, scriptwriting, short-form copywriting.
Requirements
Ffluent in English and Spanish
Somebody who is passionate about editorial media and pop culture
Somebody who understands different audiences.
Experience creating content for blogs / corporate sites.
Somebody that already spends lots of time with YouTube, Instagram, Facebook and Twitter
Excellent written and communication skills.
Somebody who is confident talking to clients via email, call or in-person
Benefits
An ultra stimulating work environment in contact with high-level customers
Possibilities of multiple evolutions, on different positions and internationally
Competitive salary, based on experience (Fix Salary, Bonus and Anniversary Increase)
A complete range of training courses and projects to enable you to be a driving force in your professional development and to perfect your expertise all along your journey within Jellyfish
Private Health Care
22 days and all national Bank Holidays
Flexible Working hours and Flexible Remote policy