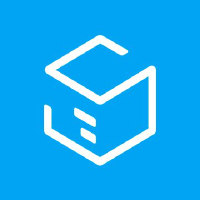 Data Analyst - Liveops & Support
data science support analyst
Descripción de la oferta
Stuart (Geopost Group) is an eco-friendly 🌱 last-mile delivery company 📦 that connects retailers and e-retailers to a fleet of geo-localised couriers 🚴🏽‍♂️. 🚙. across several countries in Europe. Our mission is to build the future of logistics for a more sustainable world shared, efficient and reliable, as conscious consumers value more and more environmental responsibility besides speed of delivery and convenience.

Stuart is growing to fulfill that vision. In 2020 we doubled in size and continue to grow strong. We are a melting-pot of 400 people working from 🇫🇷 🇬🇧 🇪🇸 🇵🇱 & remote.

More than 2 000 companies work with us already across Food, Grocery, Retail and Pharmacy to deliver all types of goods, among which essentials for people on lockdown / self-isolating because of the coronavirus. We are at the right moment and the right place to make an impact on millions of people, as home delivery services hit a record high ! 🚀

Liveops & Support is in the heart of Stuart by enabling and regulating the operation with human touch at every point there is a need. While our operation is constantly scaling into new countries and cities, here we are working to create the best structure to manage its necessary counterpart: human interaction. Data and reporting is in the center of this effort; carrying live interaction into databases, creating visibility for our executives, assisting their decision making and making the team prepared for tomorrow's challenges.
We are looking for a Data Analyst to join our award winning Liveops & Support team reporting to Çagri Azcan, Snr. Data Analyst. If you enjoy wrangling data, generating insights with SQL queries; visualizing the findings and creating robust reports with Tableau; and predict the tomorrow with the tools Python provides, then you are the person we are looking for! The ideal candidate has strong communication and problem-solving skills. Understanding the stakeholders and their needs is arguably the biggest enabler of the performance in this role. This is a great opportunity to grow your career at a young and agile yet global company and have a real impact on Stuart's business, partners and customers.
Get to know more about our Innovative Liveops & Support team:

Responsibilities
Understand Liveops & Support team's challenges, data/reporting needs and business requirements
Manage and manipulate data sets via SQL, including: defining variables, performing calculations and summarizations, and creating solutions to address business requirements
Building both large systematic reports and one-off small pieces of analysis from multiple data sources (Tableau)
Proactively developing new analyses and insights, to drive decisions for workload reduction of agents and customer satisfaction increase
Debugging and problem solving issues to ensure delivery of accurate metrics
Provide hands-on Python development, with data processing and analysis automation
Requirements
Skill we are looking for
Strong analytical and quantitative skills in statistics and prior experience in empirical analysis
Ability to write complex SQL queries to analyze our databases
Designing good ways of communicating, visualizing or reporting results/analysis so they are clear and unambiguous
Analytical coding with tools such as Python, Excel, Gsheets
Data collection and manipulation scripting with Python/Pandas (JavaScript/Node.js is a plus)
Passionate about data, creative, highly meticulous, able to work under tight deadlines and are a team player
Proven ability to work in a fast-paced environment and to meet changing priorities on multiple simultaneous projects
English business proficiency
Benefits
International team
Good work-life balance: work from home, flexible hours, extra days leave
Meal vouchers - Restaurant Tickets
Monthly gym allowance to use in any gym or for any sport class (40 € per month)
Excellent private medical insurance
Learning and training opportunities, access to online courses...
Tangible career development possibilities as we grow strong 🚀
After-works, Team-Buildings, annual company offsite – Ibiza in 2019!


Contract


After reading all this, just a few last but important words: we want you to take on a role you love and we want you to come to a place you're proud and happy to work every day.
If this sounds like you - apply! Get in touch with us, we want to hear more about you today!
"Logistics for a sustainable world." That is the mission at the heart of Stuart Delivery. While customer expectations around the delivery experience are skyrocketing, cities are limiting traditional logistics methods to improve congestion, pollution and liveability. The convergence of these two trends means that a disruptive approach to last-mile delivery is not a nice-to-have but rather an inevitability.
Stuart sits at the crossroads of the future, using our best-in-class proprietary dispatch technology to connect small and big businesses alike to a shared fleet of geolocalised couriers. The result? Efficient, reliable, eco-friendly delivery to help retailers to meet their customers' demands.
We launched in 2015 with a big vision and a handful of clients. Three and a half years later, couriers on our platform complete tens of millions of deliveries annually for the biggest brands across retail, eCommerce, grocery and food.
Stuart is an equal opportunity employer and we value diversity at our company. We don't discriminate on the basis of race, religion, colour, national origin, gender, sexual orientation, age, marital status or disability status.