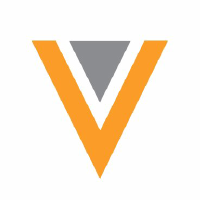 Consultant - Medical Content (Remote)
Descripción de la oferta
At Veeva, we build enterprise cloud technology that powers the biggest names in the pharmaceutical, biotech, consumer goods, chemical & cosmetics industries. Our customers make vaccines, life-saving medicines, and life-enhancing products that make a difference in everyday lives. Our technology has transformed these industries; enabling them to get critical products and services to market faster. Our core values, Do the Right Thing, Customer Success, Employee Success, and Speed, guide us as we make our customers more efficient and effective in everything they do.
The Role
Veeva's Vault MedComms team delivers outstanding professional services to Life Sciences organizations on a global scale. As part of our Vault suite, MedComms provides an end-to-end, cloud-based medical content and medical inquiry management solution, through continual innovation of our digital platforms.
A Consultant position in our MedComms division requires a blend of direct customer consultation, passion for technological innovation, and an interest in the medical field. You will be responsible for understanding our customer's business needs, translating business requirements into solution design, configuring the application, and ensuring excellent project delivery on time and to budget.
Opportunities are available across Europe for this role as this is a remote position. There is no work location requirement if a candidate is in close proximity to an airport and able to meet travel requirements. Candidates within proximity to the Oxford office will have the opportunity to work there if preferred.
Qualified candidates must be legally authorized to be employed in the EU.
What You'll Do
Manage the end-to-end Implementation of the Vault MedComms platform for Life Sciences customers
Lead business process discovery and application design workshops
Translate complex client process requirements into a workable solution design
Oversee the solution build, test, and deployment
Create process documentation and project deliverables
Plan and establish post go-live activities including ongoing support
Subject matter expertise in Veeva's Medical Content applications and defining how they fit into customer software ecosystems
Requirements
4+ years' experience in a Life Sciences focused consulting / account management role
OR experience in a Life Sciences / Pharma medical information or related position
Experience using digital content management systems
Ability to quickly understand customer requirements and create corresponding solution designs
Ability to work with a variety of customer roles, internal/external stakeholders, and delivery partners while ensuring high quality solution delivery
Proven ability to work independently in a dynamic, fast-paced, and distributed environment
Ability to travel as required (once restrictions are lifted)
Fluency in English
Candidate must be based in Europe and have the legal right to work in this region
Nice to Have
Experience with Medical Information software systems such as Salesforce Service Cloud, IRMS, LifeSphere, Mavens, Veeva Medcomms
Experience with Content Management systems such as Zinc Maps, Vault PromoMats, Vault MedComms, Aprimo
Familiar with Medical Information and Regulatory tools and processes used to capture and fulfill inbound Cases, Queries and Adverse Events
An understanding of DAM (Digital Asset Management), MLR review, and European regulatory requirements (e.g. EFPIA, ABPI, ANSM)
Fluency in other European languages such as French, German, Spanish, etc.
Perks & Benefits
Allocations for continuous learning & development
Health & wellness programs
Veeva charitable giving program
Free lunch on Tuesdays
Veeva's headquarters is located in the San Francisco Bay Area with offices in more than 15 countries around the world.