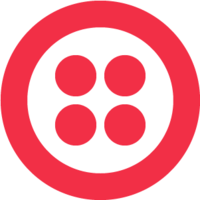 Staff Product Manager - Phone Numbers
Descripción de la oferta
Because you belong at Twilio.
The Who, What, Why and Where
Twilio is growing rapidly and is looking for a highly skilled and motivated Staff Product Manager to lead our multi-year effort to build the next generation of the Number Inventory Management systems. You will own designing, implementing, and validating phone number supply chain products that drive efficiencies and provide scaling to internal teams and external partners. In collaboration with cross-functional business and engineering teams, you will be required to investigate business requirements and translate these requirements into user stories. You will be able to break down or innovate on the legacy systems. You will support creating workable technical solutions for outstanding problems. In this fast-paced environment, you should be comfortable working in ambiguous situations with minimal supervision while contributing to innovative solutions that demonstrate technical competence and intuition for business. As a leader, you will make daily trade-off decisions between cost, schedule, and technical solutions. You will need to be analytical and data driven from design to release by validating customer requirements as well as measuring the product success. You will work with cross-disciplinary teams solving complex problems for internal and external partners.

Who?
Twilio is looking for a leader who lives the Twilio Magic and has a demonstrated track record of creating useful products. They also have:
5+ years of experience in product or program management, product marketing, business development or technology
Experience with end to end product delivery
Experience being responsible for roadmap strategy and definition
Experience with feature delivery and tradeoffs of a product
Experience contributing to engineering discussions around technology decisions and strategy related to a product
Outstanding communication skills verbally and in writing are a must-have, inclusive being comfortable presenting to new and existing customers.
Technically savvy and experience with the cloud, APIs, communications, enterprise software, devices, and mobility is a plus.
What?
As a Product Manager for International Products, you will live the Twilio Magic values:
BE AN OWNER: Own the roadmap for optimizing Twilio's products for International markets across the portfolio. Be able to communicate both the business and technical rationale behind your product decisions.
WRITE IT DOWN: Create the international personas for the product team, understand the customer journeys, and identify opportunities to level up customer happiness
EMPOWER OTHERS: Work with globally distributed teams in sales, marketing, product, support, and business intelligence. Make sure we are hearing from a diverse set of stakeholders and customers.
WEAR THE CUSTOMER'S SHOES: Interview and engage directly with international customers and international sales opportunities
Build the reports and presentations that can effectively communicate customer requirements and opportunities at all levels of the organization.

Why?
Twilio's Phone Number business unit lies at the heart of Twilio's strategic priorities. In this role, you will empower the world's leading and most innovative companies who rely on Phone Numbers products, as well as Twilio itself, which powers Flex, Voice, and other popular product with Phone Numbers products. You would be a visible leader and would work closely with teams at every layer of the company. Your success would deliver phenomenal customer experiences at major brands around the world (Twilio's customers), and you would enable them to deliver better services to their customers.

Twilio is a company that is empowering the world's developers with modern communication in order to build better applications. Twilio is truly unique; we are a company committed to your growth, your learning, your development, and your entire employee experience. We only win when our employees succeed and we're dedicated to helping you develop your strengths. We invest in weeks dedicated to tackling hard problems and creating your own ideas. We have a cultural foundation built on diversity, inclusion, and innovation and we want you and your ideas to thrive at Twilio.
Where?
This position may be located in Madrid office. Twilio offers benefits and perks to support the physical, financial, and emotional well being of you and your loved ones. No matter where you are based, you will experience a company that believes in small teams for maximum impact; seeks well-rounded talent to ensure a full perspective on our customers' experience, understands that this is a marathon, not a sprint; that continuously and purposefully builds an inclusive culture that empowers everyone to do their best work and be the best version of themselves.
About us:
Millions of developers around the world have used Twilio to unlock the magic of communications to improve any human experience. Twilio has democratized communications channels like voice, text, chat, video and email by virtualizing the world's communications infrastructure through APIs that are simple enough for any developer to use, yet robust enough to power the world's most demanding applications. By making communications a part of every software developer's toolkit, Twilio is enabling innovators across every industry — from emerging leaders to the world's largest organizations — to reinvent how companies engage with their customers.

Twilio is proud to be an equal opportunity workplace and is an affirmative action employer. We are committed to equal opportunity regardless of race, color, ancestry, religion, gender, gender identity, parental or pregnancy status, national origin, sexual orientation, age, citizenship, marital status, disability, or Veteran status and operate in compliance with the San Francisco Fair Chance Ordinance.