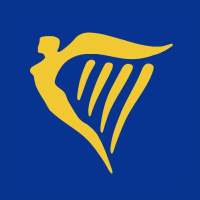 Junior IT Recruiter - 6 months
Descripción de la oferta
Ryanair Holdings plc, Europe's largest airline group, is the parent company of Buzz, Lauda, Malta Air & Ryanair DAC. Carrying over 154 m guests p.a. on more than 2,400 daily flights from 82 bases, the group connects over 200 destinations in 40 countries on a fleet of over 475 aircraft, with a further 210 Boeing 737's on order, which will enable the Ryanair Group to lower fares and grow traffic to 200m p.a. by FY24. Ryanair has a team of over 19,000 highly skilled aviation professionals delivering Europe's No.1 on-time performance, and an industry leading 34-year safety record. Ryanair is Europe's greenest cleanest airline group and customers switching to fly Ryanair can reduce their CO₂ emissions by up to 50% compared to the other Big 4 EU major airlines.

Ryanair Labs is a state of-the-art digital & IT innovation hub based in Dublin and Wroclaw, creating Europe's Leading Travel Experience for customers. As a result of our continued expansion, we are opening an new office in the heart of Madrid City Centre and we want to hear from the best IT developers Madrid has to offer to join our Ryanair Labs.
We are looking for a talented and ambitious recruiter to join our Talent Acquisition team.
Requirements
The role of In-House recruiter at Ryanair is anything but boring and will give you exposure to many areas of the business. We work in a fast paced, ever changing industry and we are looking to recruit an ambitious candidate who is looking to make a different and become a real recruitment business partner.
Partner with hiring managers to deliver a high quality recruitment service
Networking and pipelining future talent
Branding, social media
Selling the Ryanair success story to prospective candidates
Taking part in interviews with hiring candidates
Project based work
Reporting of recruitment activity
Essential Requirements
Desire to work in a fast paced, innovative environment
Thinks outside the box
Is bored of working in a conventional working environment
Have a minimum of 1 years recruitment experience, either agency or in-house
Team player
Has exceptional interpersonal and communication skills
Fluent in English and Spanish
Benefits
Flight Benefits