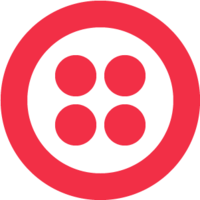 Observability Engineering Manager - Platform Engineering
Descripción de la oferta
Because you belong at Twilio
The Who, What, Why and Where
Twilio is hiring an Observability Engineering Manager for a technical leadership role in Platform Engineering to oversee the operation, development and enhancement of Twilio's observability infrastructure worldwide while meeting high availability, scalability, quality, and reliability goals. You will lead the team towards Monitoring, Logging and Tracing objectives for the Platform Engineering group, including follow-the-sun operations worldwide, while developing next-generation observability infrastructure.
Who?
Twilio is looking for an experienced engineering leader who lives the Twilio Magic and who is excited at the opportunity to lead future efforts in our Observability Platform Engineering team:
You have at least 6 years of experience in engineering with at least 3 years of hands-on experience managing teams of 5-10 people, including development and operational oversight.

You have demonstrated experience leading inclusive teams, mentoring engineers, and teaching proven practices that help teams grow.

You have skills to define a roadmap and collaborate across multiple global teams, leading development, deployment, and operations of observability infrastructures.

You bring a breadth of development and operational experience in building monitoring and logging tools and frameworks, with a focus on delivering high availability systems and solutions.

You have a depth of operational experience in complex distributed systems, including experience in monitoring, logging and tracing in public cloud and kubernetes infrastructures.

Strong communication skills and desire to make an impact and thrive in small, collaborative, energetic teams.

Bachelors/Masters degree required, or equivalent experience.
What?
As a Engineering Manager, you will live the Twilio Magic values:
BE AN OWNER: Lead and grow a team of engineers in delivering the next generation of Observability tools. Provide support and guidance that enables the team to self-organize and to achieve sustained high velocity and predictability.

EMPOWER OTHERS: Manage employee career development by providing coaching and mentoring to junior engineers while guiding senior contributors to maximize their potential. Provide continuous performance feedback, collaborate with employees on their objectives and provide a clear path for progression through personal development plans.

WEAR THE CUSTOMER SHOE'S & DON'T SETTLE: Institute development best practices to ensure that the team produces high quality, well architected and supportable systems. Customer Trust is your number one priority.

RUTHLESSLY PRIORITIZE: Collaborate on roadmaps with Product Managers and Tech Leads to ensure the team has clear direction and priorities. Ensure there is cross-training and a healthy balance between features and technical debt.

BE INCLUSIVE: Act as an ambassador for Twilio, recruiting and motivating top talent.
Why?
The Observability Team ingests and serves hundreds of Terabytes of data every day from all the services across Twilio's infrastructure. This data is critical for the normal operations of Twilio and includes metrics, logging and tracing. If you like hard scaling problems, architecting for resilience and working on the next generation of monitoring and logging systems then the Observability team will feel like home.
Twilio is a company that is empowering the world's developers with modern communication in order to build better applications. Twilio is truly unique; we are a company committed to your growth, your learning, your development, and your entire employee experience. We only win when our employees succeed and we're dedicated to helping you develop your strengths. We have a cultural foundation built on diversity, inclusion, and innovation and we want you and your ideas to thrive at Twilio.
Where?
This position is currently open in two locations, in Spain and Estonia. It will be located either in our Paseo de la Castellana 77, Madrid office or in our beautiful office at Veerenni 38 in Tallinn. Around the world, Twilio offers benefits and perks to support the physical, financial, and emotional well being of you and your loved ones. No matter where you are based, you will experience a company that believes in small teams for maximum impact; seeks well-rounded talent to ensure a full perspective on our customers' experience, understands that this is a marathon, not a sprint; that continuously and purposefully builds an inclusive culture that empowers everyone to do their best work and be the best version of themselves.
About Us
Millions of developers around the world have used Twilio to unlock the magic of communications to improve any human experience. Twilio has democratized communications channels like voice, text, chat, video and email by virtualizing the world's communications infrastructure through APIs that are simple enough for any developer to use, yet robust enough to power the world's most demanding applications. By making communications a part of every software developer's toolkit, Twilio is enabling innovators across every industry — from emerging leaders to the world's largest organizations — to reinvent how companies engage with their customers.