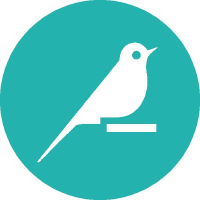 Enterprise Account Executive
Descripción de la oferta
Dataiku allows enterprises to create value with their data in a human-centered way while breaking down silos and encouraging collaboration. One of the most unique characteristics of our product, Data Science Studio (DSS), is the breadth of its scope and the fact that it caters both to technical and non-technical users. Through DSS, we aim to empower people through data and democratize data science.
Dataiku is looking for an experienced Senior Account Executive to join our sales team in Spain. Since the launch, we have experienced a strong product market fit and steady market demand. Thanks to our expanding business, we have created a new position for an individual to have responsibility for an extensive territory.
We're looking for someone who can express passion about the new technologies and possibilities of Big Data and Advanced Analytics.
The role consists of engaging prospects and customers on the topic of their Big Data and Advanced Analytics initiatives and to help them develop a more efficient approach, leveraging our platform. The Account Executive is responsible for the entire sales cycle, with the goal of delivering a successful partnership with the prospect, by leveraging various company resources, to reach a successful collaboration with the prospect.
Dataiku is a young company with great momentum and at this early stage, the Account Executive is likely to work cross functionally with Marketing, Product Management and Engineering.
You might be a good fit if you have:
5+ years experience in software strategic sales
Experience in selling transformation to major Spanish Financial Services/TTH/Manuf/Public accounts
Strong ability to develop a C-Level vision match with prospects and customers, to develop alignment across different groups and cultivate champions.
Strong belief in a customer centric selling philosophy and applying a consultative approach in customer interactions
Most likely Experience in 'data' – big data, analytics, data science, BI/DW, data integration
Excellent verbal and written communication skills in Spanish, and in English
Good articulation of competitive positioning
Travel 10 to 20%
To fulfill its mission, Dataiku is growing fast! In 2019, we achieved unicorn status, went from 200 to 400 people and opened new offices across the globe. Spanning from Sydney to Frankfurt, Denver to London, geography doesn't stop Dataikers from working closely together and sharing experiences. Collaboration is key within our product and culture. We strive to create a sense of belonging and community while fostering diverse thinking by encouraging cross-team, cross-office interactions like our annual company offsite or Paris onboarding. Fly over to
Twitter
,
LinkedIn
, and
Instagram
to read stories about our culture, people, and success.
Our practices are rooted in the idea that everyone should be treated with dignity, decency and fairness. Dataiku also believes that a diverse identity is a source of strength and allows us to optimize across the many dimensions that are needed for our success. Therefore, we are proud to be an equal opportunity employer. All employment practices are based on business needs, without regard to race, ethnicity, gender identity or expression, sexual orientation, religion, age, neurodiversity, disability status, citizenship, veteran status or any other aspect which makes an individual unique or protected by laws and regulations in the locations where we operate. This applies to all policies and procedures related to recruitment and hiring, compensation, benefits, performance, promotion and termination and all other conditions and terms of employment.