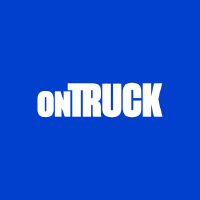 Freelance Content Writer (ES/FR)
Descripción de la oferta
Ontruck is transforming the road transportation industry, €600 billion just in Europe. We make trucking simple, transparent and on-demand.

Ontruck is a B2B logistics platform, connecting companies looking to move pallets with our network of carriers. We offer shippers a web platform to make the process of finding the right truck quick and simple with built-in track and trace. Carriers are able to accept shipments through a mobile app, letting them grow and manage their business with ease.
Our team has deep experience in building great products and companies. We know success, we know failure; we have built platforms from scratch, we have dealt with large legacy systems. We care about each other and about the product and services we are building.
Ontruck is backed by the top investors in Europe. To learn more, visit www.ontruck.com.
The Role
We are looking for a Freelance Content Writer to join our Marketing team in Madrid. You will be creating content in both French & Spanish in order to boost our SEO presence in the Spanish and French markets. Ideally you would be available full-time (approximately 40 hours per week). You would get involved in the following:
Researching, writing and editing content for all our marketing channels
Working closely with multiple teams: Product, Sales, Press, People, to identify compelling stories and create content
Working with the Marketing team to create a content calendar and editorial plan (e.g., web, blog posts, presentations decks, case studies, white papers, social media, infographics, newsletters)
Setting goals for content engagement and identifying opportunities to amplify the content
Working with external partners including designers, translators and other suppliers
Creating copies and monitoring our social media networks in order to help to develop the brand strategy
Contributing to reinforce our branding with the appropriate tone and storytelling
Evaluating results and impact of communication activities and maintained up-to-date statistics and other data on the status of the projects
Requirements
Who are you?

A writer. You love writing and the challenge of distilling technical concepts into clear and engaging written materials
A storyteller. A deep empathy for customers and are able to adapt how you communicate to best reach and engage your audience—from CEO to transport/warehouse manager
Able to get to the essence. You can partner with domain experts across the company to gather insights about our capabilities, the industry, and competitive trends, and distill them into compelling content
Organised. You are able to manage highly interdependent, complex projects and keep various workstreams on track.
Experience:
2-3 year's experience and/or education in journalism, communication or content marketing. You will have ideally created content for the the logistics/transport industry or similar
Native or bilingual level written communication skills for SEO in Spanish and French. Fluent English a plus
Experience in managing social media channels
Experience in working closely and communicating effectively with internal and external partners
An eye for detail and design, with the ability to create aesthetically pleasing content pieces in coordination with the graphic designer
If you're interested in logistics, transport, technology, digital transformation and innovation, then even better!
Benefits
Opportunities for personal growth and learning, every single day
A flat, laid-back culture. Everybody is encouraged to participate in discussions and contribute
High-trust environment. We believe in giving autonomy to all our employees
Awesome offices in central Madrid with a flexible approach to working. In 2021 we will be be doing a mix of remote and office based work.