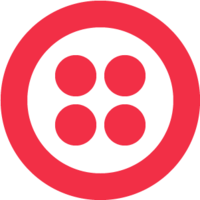 Staff Product Manager - Platform Commons
Descripción de la oferta
Because you belong at Twilio.
The Who, What, Why and Where
Twilio is seeking a talented and technical Platform Product Manager to join our Commons Platform business unit. Our organization provides all Twilio engineers with compelling, continuously improving, cloud-scale development platforms–freeing our engineers to focus solely on their products and their customers. We are focused on building a highly-available and globally-distributed edge services for Twilio. Our edge services billions of requests a day. If you are deeply passionate about enabling Twilio engineers, and love solving complex problems, you are probably a great fit for our team.
Who?
Twilio is looking for an exceptional individual who lives Twilio Magic and has a demonstrated track record in conceiving and delivering technical products. They also have:
4-5 years experience as a software Product Manager.

Excellent problem solving ability. You can identify and tease out underlying problems when presented with specific feature requests from customers.

Possess strong technical acumen–you can code and can communicate effectively with engineers and architects.

Knowledge of security and data privacy best practices for engineers and compliance regimes (e.g. GDPR).

Knowledge of API technology: gateways, proxies, and load balancers.

Knowledgeable in defining, tracking, and interpreting business metrics, SLAs and SLOs

Collaborative mindset and ability to work with distributed, cross-functional teams.

Solid communication skills and the ability to clearly articulate your point of view and are fluent in both written and verbal English.




You are curious, and empathetic.
What?

As a Product Manager in Commons Platform, you will be expected to live the Twilio Magic and:
BE AN OWNER
Own and execute the roadmap for your products–communicate both the business value and the technical rationale behind your product decisions.

Participate in Agile/Scrum teams– assist team in planning and execution of sprints, epic and story backlog refinement, and related operating mechanisms.
WEAR THE CUSTOMER'S SHOES
Seek out and gather our engineers' needs–translate and synthesize them into actionable products/product requirements.
RUTHLESSLY PRIORITIZE
Maintain laser focus on MVPs, iterative product development, and releasing immediate/tangible value to engineers–learn and adjust frequently.

Manage project plans for on-time development and release–ensure that engineering is working on the right things at the right time.
WRITE IT DOWN
Demonstrate excellent verbal and written communication - ensure that complex ideas, thoughts, and vision can be communicated simply and effectively. You are expected to thrive in a highly collaborative environment.

Create detailed product specifications to illustrate product functionality including business rules, flows and use cases.
Why?


The Twilio Technology Platform organization empowers every Twilio developer to be their best at Twilio. Our team of talented Product Managers owns the vision and roadmap that delivers value to our Twilio engineers.
Twilio is a company that is empowering the world's developers with modern communication in order to build better applications. Twilio is truly unique; we are a company committed to your growth, your learning, your development, and your entire employee experience. We only win when our employees succeed and we're dedicated to helping you develop your strengths. We have a cultural foundation built on diversity, inclusion, and innovation and we want you and your ideas to thrive at Twilio.
Where?
This position will be located with the core Platform team in our office in Madrid or remotely in Spain. You will enjoy our office perks: catered meals, snacks, game room, ergonomic desks, massages, Wednesday dinners, bi-weekly All Hands and more. What you will also get to experience is a company that believes in small teams for maximum impact; seeks well-rounded talent to ensure a full perspective on our customers' experience, understands that this is a marathon, not a sprint; that continuously and purposefully builds an inclusive culture where everyone is able to do and be the best version of themselves.
About Us
Millions of developers around the world have used Twilio to unlock the magic of communications to improve any human experience. Twilio has democratized communications channels like voice, text, chat, video and email by virtualizing the world's communications infrastructure through APIs that are simple enough for any developer to use, yet robust enough to power the world's most demanding applications. By making communications a part of every software developer's toolkit, Twilio is enabling innovators across every industry — from emerging leaders to the world's largest organizations — to reinvent how companies engage with their customers.