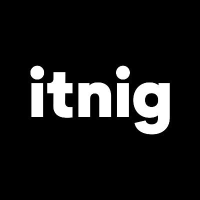 Camaloon -FullStack Developer (Office/Remote)
Descripción de la oferta
About us:
We're a Barcelona-based startup and the European leader of everyday products customisation..
Our vision and ambition are not only to make possible the customization of almost any product (bags, notebooks, mugs, keychains, stickers, magnets, t-shirts ...) in any possible technique but also to deliver it in the fastest time and highest quality..
At Camaloon we're looking for a new developer to join our team.
Even considering that Camaloon is not a small startup anymore, we're still trying to stay nimble in terms of our processes with a minimum of bureaucracy and legacy habits.
Current challenges

A lot of e-commerce websites are selling finished goods. Camaloon is different: we're allowing our customers to customize things. That is where all challenges start: from defining data models and domain concepts to designing and implementing user-facing parts like interactive design builders.

What you will be doing every day if you join us

work in 3 or 6-weeks cycles where you inside the team of developers and designers would bring ideas from the definition to reality (read more about that: https://basecamp.com/shapeup)
being part of an autonomous team gives you not only freedom but a responsibility to measure the impact of the features you're working on
helping to form the solution and the specs by talking to the stakeholders, understanding the real 'why'
giving continuous feedback about the process, we believe that the whole team is responsible for shaping the work, not only the managers
helping team-mates to grow professionally and receiving the same help from them

We don't want to add any formal requirements (like 5-7 years of experience with whatever), except that you need to have a passion for clean code and solid principles. Being a full-stack dev maybe you are more skilled in frontend or backend, you will work freely in both places. So, come talk to us and see if Camaloon is a good fit for you!

Our tech stack
We use mostly for the backend Ruby on Rails (almost migrated to 6.x), and you can also find yourself coding in NodeJS, Python, GO, etc. Being PostgreSQL the main data storage.

We split the frontend into two parts:
the cool and shiny stack of some years ago: CoffeeScript and Angular 1.x
the cool and shiny stack of nowadays: Latest ES + React 16 + GraphQL
Obviously, every day the % of the first one shrinks and the second one grows.
You will operate your own code in production, so you can also get training for devops skills if needed.
As you can see we welcome polyglot developers !!!


What You'll Find When Working at Camaloon
High growth environment - Joining a startup is a unique opportunity for professional growth as well as a personal investment.
Young and multicultural environment
Fast-paced career progression
Provide you with continuous challenge and room for learning.
Broad and diverse start-up ecosystem that provides much more than a job experience
Tech, Marketing and Sales events, and workshops on site
Salary depends on seniority of the candidate
Relocation Package/Visa Sponsorship possible if you decide to move to BarcelonaSubsidized Health Insurance
Subsidized Gym Membership with Andjoy
For additional information on Camaloon, please visit https://camaloon.com
*At Camaloon we are committed to equal employment opportunity regardless of race, color, ancestry, religion, sex, national origin, sexual orientation, age, citizenship, marital status, disability, gender, gender identity or expression, or veteran status. We strive to be a more equal opportunity workplace.