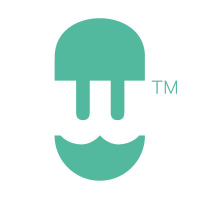 Descripción de la oferta
We are a global scale-up from Barcelona, born in 2015, dedicated to changing the way the world uses energy. We envision a world free from fossil fuels and we believe the first step in this journey is creating solutions that make electric vehicle charging easier for everyone.
We're devoted to researching and developing state-of-the-art electric vehicle charging solutions for homes, businesses, and cities. And this way, our mission is to create more sustainable ways of using and sharing energy.
We want to empower people to create, use and share renewable energy in ways they never imagined.
Wallbox currently operates in over 50 countries and has offices in Barcelona, Madrid, Shanghai, and San Francisco. We are powered by a culture of trust, innovation and diversity. For us, talent has no borders. We have more than 350 dedicated experts from over 30 different nationalities working together to create the most innovative products and the best experiences for our customers.
This culture has shown to be rewarding in many ways - amongst them, the creation of the world's first bidirectional charger, the Quasar, and the recognition as the best of CES 2020 in transportation technology. We have recently closed our second tranche of Series A investment, bringing the total round to €23M and we've been recognized as LinkedIn's Top 5 Startups 2020 in Spain.
At the end of the day, working at Wallbox is at the same time challenging, fun and rewarding. If you like the idea of a dynamic environment, desire to work alongside an incredibly talented, fast-growing team and believe in the future of sustainable transportation, this is the place for you.
Are you ready to change the world with us?
The Role
As a Support Engineer in our Product team, you'll play a huge role in helping our customers and stakeholders understand the value of Wallbox. It'll be your mission to develop and support our growing list of installer partners by working closely with them, showing the value of Wallbox and addressing technical challenges while educating and transferring knowledge when needed to ensure a high quality on any service provided.
If you are an engineer and passionate for excellence, we invite you to be part of the change, to be part of the electric revolution. Jump in together with Wallbox for a better and cleaner world.
Responsibilities
Know every detail of Wallbox Business (including our third-party integration), and understand how technical solutions are run and installed
You will be part and give support to our Product team with technical product and electrical installations knowledge.
You will work closely with our technical partners, supporting them throughout the installation and repair service process.
You will be responsible for the best design and proposal of electrical schemes according to the customer needs.
You will get insights from your daily experience, create reports in order to improve our solution and help the team perform better.
Coordinate different departments (logistics, installations) for a better customer service.
Requirements
Bachelor's degree or higher in electrical engineering or equivalent experience
Native in Spanish and fluent in English
You will give a strong understanding of EV charging technologies, related to the offering of Wallbox Business Solutions
Understanding of EV charging systems and principles, particularly around the delivery
You will have excellent interpersonal skills
A strong desire to learn in a rapidly growing and dynamic startup environment
Ability to work closely with end-users in a consulting, services or support capability
Travel as required
Benefits
100% company paid private medical insurance, including dental coverage, after six months
Attractive compensation package
Flexible working hours
Friday afternoons off
Opportunity to advance your payroll (under request)
Unlimited coffee & beverages
Language classes (English & Spanish)
Sports channel, which offers online classes until our gym is opened
Monthly "All Hands" & other team events
Brand new canteen with a variety of breakfast and lunch dishes, everyday, for a discounted price
Brand new offices in Zona Franca
Over 20 different nationalities
No suits! Unless it's Carnival or Halloween
Please upload your CV in English
*At Wallbox, we're committed to equal employment opportunity regardless of race, colour, ancestry, religion, sex, national origin, sexual orientation, age, citizenship, marital status, disability, gender, gender identity or expression, or veteran status. We strive to be a more equal opportunity workplace.