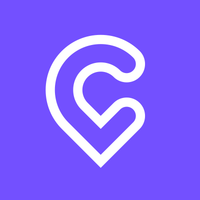 Descripción de la oferta
Do you want to help us to change the world? At Cabify we aim to make cities better places to live by improving mobility for the people living in them, connecting riders to drivers, providing mobility alternatives such as kick-scooter and mopeds and many others to come, at the touch of a button. Maybe one day cities will be places where nobody needs a private car. But we've still got a long way to go...fancy joining us?
Our global teams include an eclectic bunch of awesome and diverse people from different backgrounds who come together as collaborative and inclusive teams to push boundaries.
Right now, we have more than 20 million users around the world. We work across 11 countries and 90 cities, adapting our product fast to be leaders in all of those markets and taking care about sustainability. We are looking for committed and proactive people who want to keep learning constantly and also, help us to grow technically and humanly working in collaboration with awesome people, and making an impact across our teams. Having a diverse and inclusive work environment is really important for us. That's why we like to count with different points of view in our team that help us to solve problems in a better way.
You will be in charge of enabling Science teams with a sharp focus on growth and customer experience.
You will:
Lead the Data Science Organization to deliver fast, reliable and high quality results.

Deliver cross-team, company-wide impactful projects.

Provide advice to multidisciplinary teams with Product, Engineering and Growth people on how Data Science can be instrumental to achieve goals, but also let them know about limitations and when a positive impact is not to be expected.
Own teams health and wellbeing. Ensure they have enough slack time to think and make better long term decisions accepting short term trade offs consciously.

Establish process and protocols to further improve quality of results and impact of data scientist in the organisation
You may be a good fit if you have some, but not all, of:
Great soft skills, we deeply believe that people's wellbeing at the core of our mission.

A broad knowledge of statistics, machine learning and experiment design.

Experience in building and nurturing data scientists

Ability to communicate complex ideas and solutions to non-technical audiences.

Ability to work independently, with 2 pizza teams in large organizations.

Ability to understand and help make great product and business decisions.

Ability to achieve results in a fast paced, ever changing environment.

Experience as manager of managers is a plus

Experience with spatial data science is a plus

Experience with behavioural science is a plus
What's it like to work at Cabify?:
We're a company full of happy, motivated people and we never want that to change. Here are some more reasons why it rocks to be part of our family.
Excellent Salary conditions: From 70K EUR for the Head of Science role.

We also offer a very competitive stock options plan. At Cabify we strongly believe highly committed, vision-aligned key roles must be long term investment in the company success, thus a significant portion of the compensation of roles such as this one goes in the form of stock options.

We offer relocation packages to those coming from other countries

Remote days available if you want the on-site experience, else it can be fully remote.

Flexible work environment & hours, we don't count hours, but focus on delivery.

Regular fun team events

Cabify staff discount

Personal development programmes

Flexible remuneration: subsidized restaurant tickets, transport tickets, healthcare and childcare

A pet room on-site so you don't have to leave your furry friend at home.

All the gear you need.
Aren't you sure about if you fulfill all of the requirements? Even if this position stands out your curiosity, please apply for it. At Cabify we believe that professional development happens through teaching and learning from your peers and managers.
Cabify is proud of being an equal opportunity workplace. We celebrate diversity and we are committed to creating an inclusive environment for all employees regardless of background, gender, religion, orientation, age or ability. Join us!