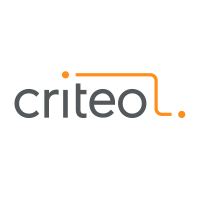 Business Development Representative, Mid-Market UKI
Descripción de la oferta
Who we are
At Criteo, our culture is as unique as it is diverse. With offices around the world, our incredible team of 2,600 Criteos collaborates to create an open & inclusive environment. We work together to achieve our goals, push boundaries, and be impactful. All of this supports us in our mission to power the world's marketers with trusted & impactful advertising.
Why work for us?
We are innovative, passionate, fearless, creative, driven, and adaptable. Our core values are at the heart of who we are. We have a spontaneous and vibrant culture, and we truly believe in team spirit and collaboration.
·
100% premium coverage of Healthcare Plan.
When apples aren't enough
·
Competitive compensation.
Be fancy
·
Career advancement with global mobility opportunities.
A little bit of "Je ne sais quoi"
·
Vacation policy.
Because your mom misses you
·
Happy hour, snacks, game rooms.
Eat. Drink. Be merry
·
Travel & reimbursement options.
Until jetpacks are a thing
As a Business Development Representative in Barcelona, you'll be vital to the continued expansion of our business in the UK & Ireland, you'll work with a fantastic international team, and you'll be rewarded for excellence.
Job description
Business Development will be the Sales & Talent pipeline driving the EMEA Mid-Market sales business. Our vision is to be the best sales training ground in the world to fuel the business with high quality leads and future stars. We achieve this by recruiting and inspiring high potential talent, coaching them for sales excellence and rewarding their success with significant career transformation opportunities both within and outside the world of Sales.
Business Development is the start of an incredible career journey in Sales and beyond. This organization is the foundation to our next superstar sales reps and leaders.
Business Development Representative are responsible for identifying and contacting the right decision makers through cold calling, emailing and leveraging social media tools for prospecting such as Linkedin. In this role, you will navigate and profile organizational structures and pursue both individual and team goals, analyzing data and use them to generate new business opportunities.
This is a great opportunity to join a team of superstars where your passion and desire to succeed will be rewarded with significant career transformation. The ideal candidate will have a proven track record of overachieving in a fast-paced dynamic environment.
Responsibilities
-
Identify and contact new prospects, qualify leads and create new business opportunities in the assigned market
-
Develop strong product knowledge and be ready to learn from your colleagues
-
Build collaborative relationships with your Account Executives where you both strive to win for our business
-
Complete accurate tracking of communication with current and potential customers in our CRM (salesforce)
-
Identify and actively address inefficiencies: we need to leverage our tools for prospecting at speed
-
Meet your quota and maximize your transformation development through focusing on your core role.
Basic Qualifications
-
BA/BS degree in related field OR proven experience in a similar environment
-
Effective communication skills with ability to build influential relationships and deliver results in a cross-functional environment
-
Min 6 months of relevant working experience on the UK market
-
Strong prospecting skills
-
Zero fear of cold outreach
-
Strong interpersonal, negotiation and persuasive skills across all levels
-
High motivation, resilience and ambition to build a career at Criteo
-
Personal leadership skills in terms of leading and driving self
-
Ability to accept and process change quickly and with a positive attitude
-
Ability to work and deliver strong results in a dynamic environment
-
Passion for new media, internet trends and continual learning
-
Strong knowledge of all core MS Office applications
-
Must be eligible to work in Spain full-time without restriction
At Criteo, we are committed to creating an environment where all Criteos feel a sense of belonging. We nourish our diversity by listening to all cultures within Criteo - and there are many. We are proud to be a global team and conscious that it takes people with different perspectives, thoughts and cultures to succeed.
Criteo collects your personal data for the purposes of managing Criteo's recruitment related activities. Consequently, Criteo may use your personal data in relation to the evaluation and selection of applicants. Your information will be accessible to the different Criteo entities across the world. By clicking the "Apply" button you expressly give your consent.