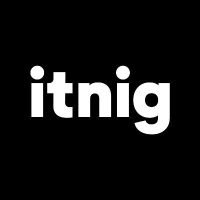 Factorial - Product Maker
Descripción de la oferta
Application deadline: December 30th.
At Factorial, we build tools to improve the way other companies create and manage teams. We're super-serious about building the best HR software in the world. Our focus is on automating administrative tasks and becoming the platform where companies centralize their data. To build the best HR software in the world, we're building the best product team in the world. This year we're doubling the team from 8 to 16 product makers.
We're looking for two kinds of profiles
Junior/mid-level product designers that know their way around UI and UX, and want to understand better both ends of the process. From gathering inputs and prioritizing ideas to tracking the impact the interfaces they design have on the business.
Senior product designers with experience in product-level decision making. Used to working with metrics, gathering customer insights, and prioritizing initiatives that impact the business.
If you feel like you belong at a product-first company, want to work with a world-class team of designers and developers, and deliver the future of B2B software, please apply.
Problems you'll be solving
The product we're building has a large number of flows and features that need to be added in a cohesive way so everything falls into place naturally. We knew this from the get-go, so before writing a single line of code we created an atomic design system as the foundation for all the interfaces we were gonna be building. Our vision for Factorial builds on top of this concept: creating abstractions in the form of building blocks that we can use to add functionalities faster and more effectively.
As a product maker, you'll be part of our product team. You'll be working closely with our clients to understand the world of HR and spot opportunities to improve their workflows.
Additionally, we are part of the Itnig ecosystem, which means you'll be interacting with all kinds of entrepreneurs and startups, and participating in joint conferences, office parties, and more. Itnig is a venture builder with other rapidly-growing startups such as Camaloon and Quipu.
It is an excellent place to learn from other talented professionals, have interesting discussions and knowledge exchanges, and debate different solutions to problems shared among all the startups.
Itnig organizes activities to bridge and exchange know-how between the different teams and make the most for everyone. Plus, we organize workshops, talks, conferences, and all kinds of after-work activities.
What does the hiring process look like
After submitting your application, you enter our candidate pool.
If your profile is selected, we'll contact you to set the first phone interview. In this interview, we try to align expectations regarding your goals, motivations, and the position.
After that phone interview, if we see alignment we'll invite you to do a product challenge with us. This is a 2-hour synchronous workshop where you'll have to solve an exercise with some members of our team. It helps us in getting a better picture of your skills, and it helps you get a better understanding of the day-to-day job.
If the challenge goes well, we'll make some reference calls with people you've worked with in the past.
Finally, after the reference calls, we'll make you an offer if we see a clear fit within the team.
Requirements
You're a good fit if you
Are passionate about digital products and how people interact with them
Actively find ways to improve processes and results, even if they're outside of your comfort zone
Have strong communication skills, and you can speak and write in English fluently
Care about the finest details in the products you create
Understand the importance of visual design and delivery of polished products to final users
Benefits
What we offer
Activities such as internal product talks and presentations every month, design review meetings every week, or a product book club
Team budget for learning materials such as books, courses, etc
A direct line to our customers: everybody in the product team has direct access to thousands of companies willing to talk to improve Factorial
A rapidly changing environment with lots of challenges ahead, perfect for professional growth
A close-knit multicultural team working towards the same goal
Paid private health insurance and gym, as part of our benefits program for employees
Flexible work schedule
We are flexible with working from home, but we try to get the team together at the office every so often