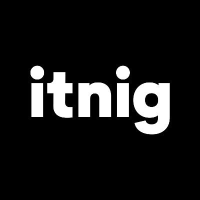 Factorial- Talent Development Specialist
Descripción de la oferta
Factorial is an HR Software startup founded five years ago with the mission of helping small and medium companies automate HR workflows, centralize people data and make better business decisions. Currently serves thousands of customers in over 60 countries all over the world and across industries. Factorial has won awards and received outstanding customer feedback since day one. It has closed over 18M€ in funding with top international venture capital firms (CRV, Creandum, Point Nine Capital and K Fund). Most importantly, it has built a super talented team of over +190 people in its headquarters in the sunny Barcelona.

The Talent team aims to support our employees in their growth and development.
By joining us, you will have the opportunity to own a lot of exciting projects and make a real impact from day one.
Our talent development philosophy:
- Talent development based on real business needs and changing talent challenges.
- Learning as a journey
- Growing our talents by developing the skills needed to activate our business strategy.
- Maximising engagement, collaboration, agile ways of working and operational excellence.
Your role as a Talent Development at Factorial will include:
-Detect development needs in the company.
-Drawing up a training and development plan.
-Drawing up a talent management and recruitment programme.
-Establish mechanisms to measure the capabilities of employees: Performance review.
-Support team leaders in the coordination and management of the people who make up their teams.
-Recruitment, talent development and career plans.
-Develop and implement talent strategies to maintain the culture and the values that represent us.
-Employee relations and engagement: you will help develop and deliver engagement and communication plans that drive engagement, as well as organise social activities.
Requirements
-Passion for learning and people development
-3+ years of experience designing engaging training experiences
-Organizational, problem-solving, and communication skills
-Analytical skills would be a plus!
-You speak English
Benefits
What we can offer you
High growth environment - Joining a startup at this early stage is a unique opportunity for professional growth, networking and working closely with talented people from vast range of sectors.
Competitive compensation package.
Young and multicultural working environment.
A range of benefits and perks for our employees, such as: gym discounts, kindergarten discounts, cafeteria and restauration and education discounts, and a possibility to collect your compensation in real time instead of waiting for the end of the month.
Fast-paced career progression.
Provide you with continuous opportunities to lead, develop talent and implement best HR practices.
Being part of broad and diverse startup ecosystem that provides much more than a job experience.
Flexible working schedule and work from home when needed.
English, Catalan and Spanish classes. You will also have the possibility to learn other languages with our language exchanges program.
Breakfasts in the office and organic fruit.
Don't miss out the opportunity to contribute to our challenging project as one of the first pioneers!