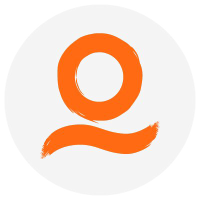 Client & Technical Support Analyst
Descripción de la oferta
Welocalize enables brands to reach and grow global audiences through services and solutions for translation, localization, adaptation, interpretation, and automation. We offer multilingual solutions to transform all content types for local audiences, at every step of our clients' global business journey. We have 1,500 global team members across offices in North America, Europe and Asia dedicated to helping some of the world's largest brands operate and succeed internationally.
To perform this job successfully, an individual must be able to perform each essential duty satisfactorily. The requirements listed below are representative of the knowledge, skill, and/or ability required. Reasonable accommodations may be made to enable individuals with disabilities to perform the essential functions.
MAIN PURPOSE OF JOB
Preparing quotes and calculating turnaround times for clients (administrative management for our LIFE SCIENCES industry). Advising the client on how to best manage a project, not only in terms of production specifications but also with regards to expenses. Responsible for conducting a follow-up of quotes in order to achieve the target acceptance rate. Translates client needs into clear instructions for PMs. Specifying client request particulars, highlighting all the information the PM needs to properly process projects.
The Client and Technical Services Analyst's primary job functions will be assessing the scope of each project and complete a project quote, communicating as needed, to BDM, BDD's and the Project Management team so as to ensure that the client's requests are met in a timely manner; and support the project completion process through the development and use of language tools and pilot processes.
MAIN DUTIES
The following is a non-exhaustive list of responsibilities and areas of ownership of a CTSA:
- Ensure that quotes and direct orders requests from clients receive a timely response, by monitoring mailbox and handling the initial step of entering case in our project management system. Including lots of data entry into project management system.
- Receive and process a high daily number of incoming quotes and project direct order requests, and to ensure that each gets entered in our system
- Creating accurate project quotes in an efficient manner.
- Handle and enter all approvals in to the Project Management System and complete all necessary admin and project handoff steps
- Monitoring project submissions via client portal, and responding to client to acknowledge request.
- For portal projects, provide estimates, delivery dates, and deliveries to clients, and communicate with client at each step.
- Create and handle study budgets
- Create Task Orders as needed
- Maintaining a high-level understanding of Life Sciences service offerings, workflows as well as the specific needs of each client being served.
- Communicating project information to necessary parties in a clear, concise and professional manner.
- Conveying specific client requests effectively to Project managers.
- Contributing to the consistent growth and development of the Life Sciences quotation process.
- Recognizing and escalating any potential issues to the appropriate party in a timely manner
- Project pre-processing for TM/MT/Glossary leverage
- Creating linguist useable translation packages
- Receiving and converting completed translation packages into proper output formats
- Creation and collaborations with Language Engineering for maintenance of translation tool repositories with goals toward accuracy and efficiency
- Translation Memory
- Machine Translation
- Cross department collaboration with Language Engineering and Desktop Publishing to ensure incoming assets are evaluated for completeness prior to production or engineered as needed
- Cross department collaboration with Talent Management to ensure resource availability on expedited and rare language requests.
- Piloting new business SOPs, comply with existing ISO SOPs and participate in annual ISO internal audits
- Taking responsibility for personal development by working closely with their Manager on development goals while becoming measurably more autonomous as experience is gained.
- Meet departmental productivity targets and KPIs
- Work effectively as a team with operations to exceed client expectations.
REQUIREMENTS
Experience and Education:
- Bachelor's degree (B. A.) from a college or university in related field, or equivalent combination of education and experience.
- Minimum 4 years related experience and/or training; or equivalent combination of education and experience.
- Strong computer and technical skills, especially with Windows and MS Office 365
- Good interpersonal, written, and verbal communication skills
- Ability to understand the client and company goals to help the team execute day-to-day work and provide creative solutions
- Ability to remain calm during stressful situations and create and maintain a pleasant work environment
Required Skills:
- Multi-tasking and time management: Work in a high-paced environment, where response to a high volume of requests is required within a short time frame
- Team player: Share a mailbox and responsibility for task completion with other team members, and establish great working collaboration, for even and timely distribution of work between team. Additionally, excellent collaboration with sales and operations colleagues is a key requirement.
- Language: Ability to read, analyze, and interpret requests as well as effectively present information and respond to questions from co-workers, managers, clients, and vendors.
- Mathematical: Ability to calculate figures and amounts such as discounts & percentages.
- Reasoning Ability: Ability to solve practical problems and deal with a variety of concrete variables in situations where only limited standardization exists. Ability to interpret a variety of instructions. Close attention to detail.
- Other: Good interpersonal, written and verbal communication skills. A positive, open-minded team player attitude. Strong time-management skills. Ability to multi-task.
Other Relevant Skills:
- Proficiency in Microsoft Office
- Strong understanding or fast learner of new applicable systems
- Ability to analyze a process to find deficiencies
- Excellent multi-tasker
- Up-beat, positive, can-do attitude
- Motivated self-starter
Key competencies:
- Actively drives their projects
- Proven ability to work independently
- Understands the importance global team work and proactively seeks to support colleagues.
- Ability to embrace and adapt to change