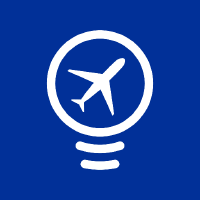 Partner Manager - Germany
Descripción de la oferta
We are TravelPerk: a fast-growing, well-funded startup that has raised nearly $134m since our creation in early 2015. Backed by world-class investors in some of tech's most disruptive companies, including Slack, Trello, Twitter, Farfetch, Deliveroo and Delivery Hero, our team is made up of A-players from the travel industry.
We've been named the fastest-growing SaaS startup in the world by the SaaS1000 and featured as one of the hottest startups to watch by both Forbes and Wired. We're revolutionising the B2B corporate travel market, worth over $1.3 trillion, by simplifying the process for everyone involved.
If you're ready to take off with us, keep reading, we have an exciting opportunity in our brand new Partner Team!
As a Partner Manager - Germany, your primary responsibility is to source and assess new partnerships for our partner marketplace. The Partner Manager will also be responsible for the management and growth of the strategic relationship within our marketplace. You will manage our partnerships, from development to launch and ongoing partner engagement. You will grow these partnerships, meeting key business metrics via various partner programs, marketing, new integrations and other strategies.
This is a critical role on the Partnerships team. The qualified candidate will have a good mix of skills that include an ability to understand a variety of partnerships and their value propositions, strong communication skills to build and deepen partner relationships, an ability to work effectively cross-functionally with both internal and external teams, and a desire to drive significant growth of our business. This role will report to our Head of Product Partnerships Kelly Jewison.
As a Partner Manager - Germany, you will:
Manage the relationship with our partners around the DACH region to provide maximum value to TravelPerk

Identify and implement new partnerships to improve business: conversion, revenue, and margins

Business performance reporting and revenue analysis for key partners on an ongoing basis

Conduct required research and collect needed data to complete to support new partners and understanding the potential impacts to TravelPerk

Negotiate partner agreements, including contract renewals

Provide support for new partner onboarding, including working with internal teams on training, communication and launching the partner

Establish a cadence of meeting with partners that suits the relationship needs

Be responsible for all aspects of partner growth: prioritization of business, strategic and financial assessment, structured training, and ongoing partner management

Maintain direct relationships with partners, proactively resolving issues & creating value

Collaborate with a broad range of internal stakeholders in Product, Engineering, Marketing, Sales and Legal, serving as an advocate for your partners while balancing TravelPerk's goals and aligning on processes

Operate with little oversight, being both an executor and strategic thinker
Requirements..
Have a proven track record

Being fluent in German (Native or close to)

Be based in Spain, UK or Germany

Relationship management: can build and sustain solid partnerships based on mutual support

Strong communication skills: ability to effectively communicate to various levels and through a variety of communication channels

Strong sales and negotiation skills: negotiate the best possible partner agreement

Drive for results: appetite for business impact/execution, strong eye on maximizing opportunity and achieving critical objectives

Strong analytical skills and data-driven decision making: the ability to use analytics to build partner's strategy and action plans. Always back up suggestions with data

Self-starter: proactive, take initiative and ownership and always look for improvement

Organization and time management skills: structure, rigour, attention to details
Bonus points for…
Experience in hyper growth startups

Experience in the Travel Industry - Even better within Business Travel

Consultancy experience

Other language skills: Spanish, French...

Honest, open and trustworthy: your peers and managers can trust you. You are a team player, never play political games, and care more about the team's successes than your own career gains.

Focused and determined: You never let yourself get distracted. You can focus on accomplishing big wins and will not get lost in the less important ideas that float around.

What do we offer?
Competitive compensation including equity in the company

Annual Leave:

Spain: 24 days plus public holidays

UK: 25 days plus public holidays

Germany: 25 days plus public holidays

Healthcare:

Spain: Choose between a private health scheme or a gym allowance

UK: Private health scheme

Germany: Private health scheme

"Flexible compensation plan" to help you diversify and increase the net salary

More benefits to come
Flexible Work Policy
Until local governments and health professionals say it is safe to work from an office, TravelPerk will offer you 100% remote working from the country you are employed in.

Once it is safe, you will need to be based in or relocate to

Spain (Barcelona), UK (London) or Germany (Berlin) f

or this position.

You can be based anywhere in the country you are employed from but we will require you to travel to the office hub in your country in

either Barcelona, London or Berlin once

per week.

In addition, every quarter you will be required to travel to an office hub location for up to 5 days to meet with your whole team and the rest of the company for an event.

We have core working hours between 11:00-15:00 CET.

Team members that want to go to the office are welcome to!
Interested? Go ahead and apply!
We can help with relocation from anywhere in the world, English is the official language at the office. Please submit your resume in English if you choose to apply.
TravelPerk is a global company with a diverse customer base—and we want to make sure the people behind our product reflect that. We're an equal opportunity employer, which means you're welcome at TravelPerk regardless of how you look, where you're from, or anything else that makes you, well, you.