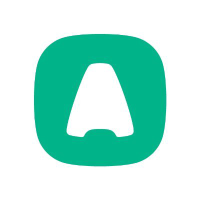 Talent Acquisition Specialist
Descripción de la oferta
Aircall is on a mission to revolutionize the business phone industry!
We are an advanced, cloud-based business phone system and call center software — all wrapped up in one single tool (no hardware, 100% integrated).
But behind our product are the people driving it. Ambition, Community, Teamwork and Transparency – these are the values we live by at Aircall. We know that success comes from smart work and deserves to be recognized and rewarded.
If you love a good challenge, enjoy solving meaningful problems, and want to be a part of one of the fastest growing B2B startups — then Aircall is the company you are looking for!
Aircall is looking for a Talent Acquisition Specialist to join our passionate and high performing Talent Team.
Sitting within the Global People Team and report to our Talent Acquisition Manager, you will be responsible for various hiring needs in a hyper-growth context. You will in charge of many projects within the Talent team or with our different partners.
Working along with very committed hiring managers at Aircall and a team of outstanding TAs, you will bring your creativity to experiment with new approaches to unleash your full potential and thrive with us. You will have the opportunity to work on a team that has a continuous improvement philosophy and in an international environment.
Your mission @Aircall:
Lead the full cycle recruitment process for your business partners (Tech and/or Business) with the support of your manager and team members
Help build and improve communication around candidate experience & hiring processes
Plan and participate in events to improve employer branding, communication, and strategy around hiring and retention
Bring your experience and share it with Talent team members
Each Talent Acquisition Team member can lead or participate in various projects: events, jobsite, editorial committee, compensation & benefits strategy, ATS processes, hiring process, newcomers onboarding, interviewers training, external partner relationships, ... & many more to come!
What we are looking for:
At least 1 year experience in hiring with a passion for building high-performing Tech and/or Business teams
Experience in finding solutions to tough problems, and the ability to invest energy in the success of your work
Ability to meet deadlines and contribute to the structuring of our hiring processes
Ability to give and receive constructive feedback while remaining positive
Eager to learn and ready to collaborate with various teams, hiring managers, and coworkers
Hiring Process:
Call with a Talent Acquisition Specialist
Zoom interview with our Talent Acquisition Manager
Use case with a Business Partner and another team member
Zoom Interview with our Chief People Officer



Why join us?
🚀 Key moment to join Aircall in term of growth and opportunities
💆‍♀️ Our people matter, work-life balance is important at Aircall
📚 Fast-learning environment, entrepreneurial and strong team spirit
🌍 35+ Nationalities: cosmopolite & multi-cultural mindset
💶 Competitive salary package & benefits (health coverage, lunch, commute, sports)
Aircall is committed to building a diverse, equitable and inclusive workforce. We are an equal opportunity employer and welcome qualified applicants, regardless of gender identity or expression, sexual orientation, race, religion, age, national origin, citizenship, pregnancy status, veteran status, or any other differences. If you have a disability or special need that requires accommodation, please let us know. Members of communities historically underrepresented in tech are encouraged to apply.