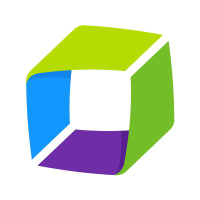 Descripción de la oferta
Who are Dynatrace?
Dynatrace makes it easy and simple to monitor and run the most complex, hyper-scale multi-cloud ecosystems. Purpose built for today's enterprises, Dynatrace is the only AI-powered, full stack and completely automated monitoring solution that provides deep insight (answers, not data) into every user, every transaction, across every application. That's why the world's leading brands, including 79 of the Fortune 100, trust Dynatrace to optimize customer experiences, innovate faster and modernize IT operations with absolute confidence.
What's the role?
As a Dynatrace Sales Engineer, you will be a key member of the Dynatrace sales engine and will be responsible for providing excellent technical support to the sales team. You will be the expert on Dynatrace and all things APM. Within this exciting role, you will responsible for executing great demo's which demonstrate Dynatrace unique approach in solving the customer's pain, executing and managing POCs onsite, building key relationships with Dynatrace's customers and completing RFIs & RFPs. You will also work across teams including Dynatrace's innovation labs, Dynatrace's Expert Services consultants, CSMs and marketing.
To ensure your success as a Sales Engineer at Dynatrace, you need to be an ambitious, confident and self-motivated individual, with previous SE experience or another technical customer facing role. You need to be passionate about innovative technology, technical sales and articulating value to customers and prospects. In addition, we are also looking for:
About you:
An excellent team player, with the ability to work across all disciplines.
Excellent communication and presentation skills, with the ability to communicate technical value into business value.
Previous 3 – 5 years of experience working with Java, .NET, PHP or JavaScript languages and are knowledgeable around web technologies as well as SQL.
Experience and knows the way around typical OS's including Windows & Linux.
Ability to troubleshoot technical issues to produce a working outcome and be able to manage this process.
Ability to manage a number of project simultaneously, work with a number of different sales people and support other SEs where needed.
Must have a strong desire to grow professionally, adapt to an ever-changing environment and are coachable.
Must be able to travel up to 50% of the time, throughout the Iberian region.
Desired Experience & Skills:
Experience with application performance management technologies and techniques
Experience with new innovative technologies like Azure, AWS, Docker, Openshift etc.
Experience with JavaScript frameworks including JQuery, Dojo, AngularJS etc.
Experience with Java technology including Servlets, Struts, Spring, Web Services, EJB, JMS etc.
Experience with Cloud and Big Data technologies.
Fluent in Spanish and French
#LI-LT1