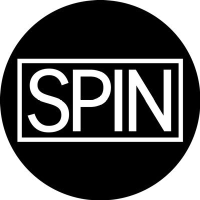 Customer Support Specialist
Descripción de la oferta
About Spin
Spin is a fast-growing micromobility company committed to a world with clean air, liveable cities, safe streets, and widespread access to convenient, affordable transportation. If you're searching for a top-tier career where you can make a difference and dynamically collaborate within a creative, lively environment—Spin welcomes you!
We're passionate about transportation and technology. The work we accomplish fulfills a sense of meaning and purpose, which goes beyond the traditional dimensions of a workplace. Our products and initiatives directly influence people's lives, which is proven by our customers' feedback.
Founded in 2017, and now a subsidiary of Ford Motor Company, we have worked together with cities, campuses, community groups, and businesses to expand internationally. Even as we expand, we maintain the close feeling of a small business, with "fireside chats" chats led by our company's founders, weekly OKR pop-up videos, music-infused presentations at our All Hands meetings, and more. During this time of working remotely, our creativity and shared goals have kept us united and bonded within our virtual community.
We are a diverse team of artists, engineers, designers, urban planners, policymakers, marketers, and operators. We believe in inclusivity and build powerful alliances to fulfill our goals and move our mission forward. Above all, we at Spin are connected by our values and #BeOrange spirit, which represents unity, purpose, passion, and creativity.
About the Role
We are looking for motivated and enthusiastic Customer Support Specialist to join our London-based Customer Support Team here at Spin! You will be responsible for ensuring our users are assisted in a professional and timely manner in ways that are unconventional to the customer support "norm". Our goal is simple - keep our user base extremely happy at all costs. Our landscape is constantly changing and we look forward to adding individuals who can contribute and thrive through change, promote ideas and tackle the tasks at hand in any given situation.
In this role, you'll bring your extensive skillset and Spin brand knowledge to pair with exceptional people skills and provide our customers with an experience they've never had before in the micro-mobility landscape. We've created a culture that promotes challenging ideas - challenging the status quo for Customer Support. We want our Customer Support experience to blow initial expectations out of the water - we want our users to feel like they are talking to a friend, rather than a robot. If you have what it takes, then we want to hear from you.
Responsibilities:
Respond to all customer support inquiries through our ticketing system (Zendesk).

Create relocation/repair request tickets on our Admin portal in great detail.

Delegate relocation/repair request tickets to our Ground Operations teams in each city within your region.

Answer incoming live phone calls from users via Zendesk/Aircall.

Ensure a seamless, enthusiastic customer experience from start to finish.

Engage with our Product and Engineering teams when there are technical support issues & bugs.

Log types of issues via tags and iterate on tagging process.

Create help desk articles, canned responses, and product trainings.

Be the master of our product and have the ability to answer any questions our customers have enthusiastically.

Log any accidents and report any time-sensitive issues to our leadership and policy teams.

Be available to work shifts varying from early morning to late night as needed.
Qualifications:
1-3 years in a Customer Support Experience role.

Experience working remotely and in shifts

Experience using Zendesk, JIRA, Aircall and Slack would be a benefit.

Technically savvy and quick learner.

Adapt to quickly changing landscapes within the Support Organization.

Great listener with endless patience and high empathy.

Experience interacting with clients with varying levels of technical savvy-ness.

Ability to type above 45 WPM.

Incredible organization skills and attention to detail.

Impeccable verbal and written communication skills.

Comfortable with ambiguity and asking questions.

Experience with Apple Store / Google Apps Review System would be a benefit.

Passion for Spin's mission.

Ability to adapt to new services/systems if need be.

Fluent English and native Spanish in word and speech, further languages a plus