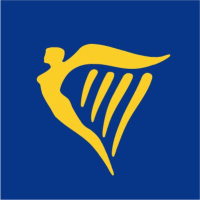 Descripción de la oferta
Ryanair Holdings plc, Europe's largest airline group, is the parent company of Buzz, Lauda, Malta Air & Ryanair DAC. Carrying over 154 m guests p.a. on more than 2,400 daily flights from 82 bases, the group connects over 200 destinations in 40 countries on a fleet of over 475 aircraft, with a further 210 Boeing 737's on order, which will enable the Ryanair Group to lower fares and grow traffic to 200m p.a. by FY24. Ryanair has a team of over 19,000 highly skilled aviation professionals delivering Europe's No.1 on-time performance, and an industry leading 34-year safety record. Ryanair is Europe's greenest cleanest airline group and customers switching to fly Ryanair can reduce their CO₂ emissions by up to 50% compared to the other Big 4 EU major airlines.
The Role
The role of the Digital Business Analyst is to understand and drive the product development of Ryanair's platforms. You will be tasked with working with multiple stakeholders across the business in order to gather and document project requirements and to assist in the development process of Ryanair.com. This position will be based in Madrid, in Ryanair Labs Madrid, that provides services for Ryanair.

Responsibilities
Meet and work directly with stakeholders to define project requirements.
Collect and analyse business needs and translate into clear requirements for the development teams.
Translate high-level business requirements into robust functional specifications that are supported by user story boards/user cases.
Work closely with Product Owner, Scrum Master and UX/UI designers on use cases
Manage product backlogs and work with development team to drive delivery of value
Drive business analyst's best practice to ensure high quality output is achieved
Requirements
Strong experience of Process Design and Business Analysis
Experience of working with Product teams and UX/UI designers an advantage
1/3 years of writing requirements documents and other software development materials
Experience of working in and agile, fast-paced consumer centric ecommerce environment.
Experience of working on major consumer interfacing websites an advantage
Strong hands-on Stakeholder Management
Excellent Document writing and detailed process understanding
Communicating and Influencing
Formalised training in Project Management or Process/Lean desirable
Benefits
Flight Benefits