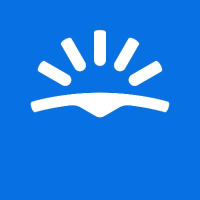 Senior Software Engineer - Full Stack
dev senior full stack engineer
Descripción de la oferta
Bold. Intense. Rewarding.
Java, Python, Docker and AWS – you'll be up to speed with at least two of them, and keen to build your knowledge on them all. Our Distributed workflow includes Hadoop/Spark, SQL, Airflow and Jupyter. You will be working on some if not all of these. So, as a skilled senior software engineer, your sound tech experience of Agile/Lean methodologies will be vital for continuous improvement. You always base your decisions on solid data and metrics. But while this technical talent is essential, you'll also need the drive to produce outstanding work. So you'll break challenges into bite-size tasks, mentor team mates and always demand quality.
As a Senior Software Engineer, you'll build key product feature components. Through your work, you'll define and implement services that make up a vital sub-system in your area. There'll be the chance to collaborate across product engineering, from initial ideas to the roll out of solutions, which means you'll have plenty of opportunities to learn and influence.
We need your expertise to help us do something great for travellers: make booking stays and journeys more sustainable and straightforward. It involves technical challenges and the latest technology, from machine learning and cloud services to world-class APIs.
Skyscanner's unwavering commitment to our travellers and partners remains as strong as ever. We're confident that our travellers' appetite to explore the world will return, and we will need your expertise to help us make travel more sustainable and straightforward, along with all the new considerations of an evolving industry.
Already a global leader in travel, we want to elevate the way we work to a whole other level. In return, you'll get important things like medical insurance, health screenings, headspace subscriptions and the option to buy more holiday And you'll have the opportunity to work from your home country for 3 weeks a year, and 30 days in our other global offices. Everything, in other words, to help you relax and give your best.
For more details on Engineering at Skyscanner, check our Engineering Blog and follow Skyscanner Engineering on Twitter.
#LI-LM2