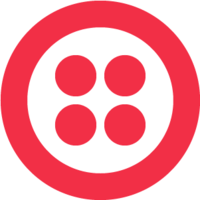 Product Manager - Voice Connectivity
speech product manager exec
Descripción de la oferta
Because you belong at Twilio
The Who, What, Why and Where
Twilio, the world's leading cloud communication platform, continues to grow and is seeking a talented Product Manager to join its Voice Connectivity team in Madrid, Spain. As a member of this team, you will be in charge of implementing and maintaining real-time voice services at a global scale by developing, deploying and managing a complex distributed cloud platform with global points of presence. You'll be working on expanding Twilio's International Emergency-Calling capabilities, on the signalling components that exist at our Twilio "edges" as well as on building new features for our Voice products, dealing with challenges regarding availability, throughput, latency, real-time data and distributed storage every step of the way. Join us at Twilio, a Silicon Valley unicorn that has never lost its startup "heart and soul" and whose worldwide impact continues to soar. Become part of one of its first and most important business units (V&V: Voice and Video) and be part of the journey to fuel the future of communications.
Who?
Twilio is looking for a leader who lives the Twilio Magic and has a demonstrated track record of creating useful products. We expect you to be able to work and communicate across the organization at all levels. Successful candidate will:
Thrive in a fast moving environment with a heavy dose of ambiguity.

Be hands on, passionate, and collaborative.

Be a "smart chameleon" with the ability to persuade others and remove roadblocks.

Have a track record of owning product initiatives from requirements to fully deployed functionality.

Have demonstrated skills in developing product roadmaps & functional specifications, launching new products, developing go to market strategies, conducting customer research

Knowledge of international emergency services and SIP based telecommunications systems preferred.

Have excellent problem-solving, organizational and analytical skills, with the ability to evolve product based on research, data and industry trends.

Have experience working cross-functionally with sales, sales engineering, operations, and product development teams.

2+ years experience as a Product Manager or equivalent experience for a technology company.
What?
As a Product Manager for Voice Connectivity, you will live the Twilio Magic values:
BE AN OWNER:

Own the roadmap for optimizing Twilio's products for voice connectivity based products.

Be able to communicate both the business and technical rationale behind your product decision

O

perationalize Connectivity related processes.

Manage product throughout the entire product life-cycle including strategic and tactical activities such as product definition, go-to market, collateral generation, distribution and customer support.

Participate in agile product development process, ensure features are prioritized correctly and releases are delivered on time

Develop, manage and lead new product introduction programs.

WRITE IT DOWN:

Develop product strategy, requirements and manage product roadmap in the context of strategic market segments and use-cases.

Be able to communicate both the business and technical rationale behind your product decisions.

Create the reports and presentations that can effectively communicate customer requirements and opportunities at all levels of the organization

Create collateral and presentations for customers, sales training, datasheets, product briefs and other internal communication

EMPOWER OTHERS:

Work with globally distributed teams in sales, marketing, product, support, and business intelligence.

Make sure we are hearing from a diverse set of stakeholders and customers.

WEAR THE CUSTOMER'S SHOES:

Understand customer/market needs and competitive landscape for Emergency Services (in particular, internationally) and translate customer/market needs into strategy and deliver product requirements and corresponding business justification.
Why?
Voice Connectivity enables builders to create unique communication experiences to make, receive, and control voice interactions around the globe. Operating worldwide infrastructure for connecting calls is vital to Twilio's success. Our Voice Connectivity team in Madrid was born mid-2019 and is the newest addition to these efforts, where they are now proudly taking on bigger challenges and responsibilities.
Twilio enables applications and devices to make phone calls anywhere to anything — from landlines to WebRTC, dating apps to multinational call centers. All of this is enabled via the Voice layer of our platform. With a massive network of global carrier connectivity, intelligent Voice routing is a critical function within Twilio. We are looking for a Product Manager to evolve voice connectivity products used both internally and externally. You will own your products from both a technical and business perspective. This role needs to interact with different organizations within Twilio from engineering to the executive team. The success of our products is in your hands.
Twilio is a company that is empowering the world's developers with modern communication in order to build better applications. Twilio is truly unique; we are a company committed to your growth, your learning, your development, and your entire employee experience. We only win when our employees succeed and we're dedicated to helping you develop your strengths. We invest in weeks dedicated to tackling hard problems and creating your own ideas. We have a cultural foundation built on diversity, inclusion, and innovation and we want you and your ideas to thrive at Twilio.
Where?
This position will be located out of our Madrid, Spain office at Paseo de la Castellana, 77, although working remotely is also an option. Here, over 60 Twilions are fully dedicating their skills to our different products and initiatives while at the same time creating a unique office-culture in what has become one of Twilio's fastest growing "tech-hub" offices worldwide. An office that, as this year's terrible COVID-19 pandemic has shown us, can overcome any challenges and stay focused and united during difficult times, always putting the safety and health of our employees and their families first. We have proven we can all have a strong impact and coordinate well together no matter where we work from.
Around the globe, Twilio offers benefits and perks to support the physical, financial, and emotional well-being of you and your loved ones. No matter where you are based, you will experience a company that believes in small teams for maximum impact; seeks well-rounded talent to ensure a full perspective on our customers' experience, understands that this is a marathon, not a sprint; that continuously and purposefully builds an inclusive culture that empowers everyone to do their best work and be the best version of themselves.
About Us
Millions of developers around the world have used Twilio to unlock the magic of communications to improve any human experience. Twilio has democratized communications channels like voice, text, chat, video and email by virtualizing the world's communications infrastructure through APIs that are simple enough for any developer to use, yet robust enough to power the world's most demanding applications. By making communications a part of every software developer's toolkit, Twilio is enabling innovators across every industry — from emerging leaders to the world's largest organizations — to reinvent how companies engage with their customers.