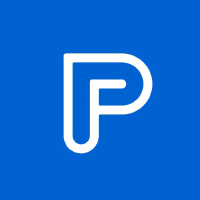 Senior Software Architect
Descripción de la oferta
PayFit simplifies payroll management and HR processes for SMBs. We have built a fast, intuitive, and automated SaaS solution to help business owners and HR professionals save time and money allowing them to refocus and what really matters: their employees. Through PayFit, employees have dedicated access to their payslips and are able to efficiently manage their leave and expense requests. To build such a solution, we have created our own programming language: JetLang. Thanks to JetLang we were able to code Labour Code and collective agreements, and today we continue to add new features.
We have set ourselves a mission to support the digital transformation of HR management through our ever-growing range of product features and services. We have a strong presence in France since 2015 and have been quickly growing in Germany, Spain, and the UK. More than 3500 companies such as Big Mamma, MinuteBuzz or Sellsy to name a few already trust us. Over 500 PayFiters have already joined the adventure and we have raised 95M€ to keep growing.
As a Senior Software Architect, you will use your deep technical expertise to collaborate and advise different teams on how to design and implement impactful PayFit solutions 💡
Your missions ⭐
Think, design, and drive adoption for PayFit's long-term architecture.
Collaborate with multiple teams in the prioritization of actions and setting up a strategy to get there, delivering software to improve the availability, scalability, latency, and efficiency of PayFit's services.
Build a culture of technical excellence: exceptional testing, automated end-to-end testing, data-driven decisions, best practices, game days, incremental delivery.
Mentor and train other team members on design techniques and coding standards, and to cultivate innovation.
Lead critical cross-functional initiatives.
Contribute to a culture of continuous improvements & ownership.
This job has been tailored for you if... 🦄
You speak English (French and Spanish are a plus).
You have hands-on knowledge of cloud and web technologies.
You exceed to understand, synthesize, and communicate complex technical concepts and business problems.
You have experience working on architecture projects and with multiple engineering teams.
You have excellent communication skills.
You are solution-oriented and have a positive mindset.
You have experienced and have understood growth, stability, and scalability challenges.
We are meant to work together if... 👪
You are experienced designing, analyzing, and driving successful technical solutions to enable great products.
You are dedicated to empowering others through effective teaching, mentoring, and knowledge sharing.
You have a desire for continuous learning and proactively driving initiatives for improvements.
You have a systematic problem-solving approach, coupled with strong communication skills and a sense of ownership and drive.
You are a real team player who wants to build a big success story with us.
Your dynamism and motivation help you take a strong decision in a fast-paced environment.
You are experienced on and embrace the evolution of systems.




You are familiar with our current stack which is based on the following languages, platforms, and ecosystems:

Node.js
Go
React
TypeScript
Cloud providers (AWS)
Container orchestrators (Kubernetes)




You have expertise with some (not necessarily all):

Cloud architectures and associated patterns (SOA, distributed storage, message-driven...)
Data-driven applications (SPAs, data APIs, data modelling)
Domain-driven design
What we offer ❤️
an amazing working environment, designed for kindness and blossoming;
an international and dynamic team with the opportunity to visit our different offices (Paris, Berlin, London or Milan);
Work from Anywhere policy;
regular team and global events;
an attractive remuneration package;
flexible work environment;
private health insurance;
restaurant tickets;
gym subscription with the preferential rate;
English, French or Spanish classes,
25 days of holidays;
MacBooks are our standard, but we'll provide whatever equipment you need to help you get your job done!
Hiring process ⚙️
Applicant initial validation: added value, key achievements, motivations, job match
Online interview with Maciej, Tech Recruiter, and Damian, Director of Architecture
Online meetings with:
Thomas and Thomas - Architecture Team
Amal - Director of Engineering
Arnaud - VP of Engineering
One of the founders
Want to know more about our epic team? 👀
We are looking for passionate and innovative people who want to build the next big success story with us! Do you describe yourself with these words? Do you want to join an incredible adventure?Tell us who you are, what you've done, and what you want to do. We'll be more than happy to meet you :)