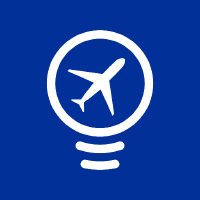 Descripción de la oferta
An up-to-date portfolio and at least 3 years experience working in a SaaS product are essential for this role.
We are TravelPerk: a fast-growing, well-funded startup that has raised nearly $134m since our creation in early 2015. Backed by world-class investors in some of tech's most disruptive companies, including Slack, Trello, Twitter, Farfetch, Deliveroo and Delivery Hero, our team is made up of A-players from the travel industry.
We've been named the fastest-growing SaaS startup in the world by the SaaS1000 and featured as one of the hottest startups to watch by both Forbes and Wired. We're revolutionizing the B2B corporate travel market, worth over $1.3 trillion, by simplifying the process for everyone involved.
If you're ready to take off with us, keep reading!
The Product Design team
The TravelPerk Product Design team is looking for its next top hire at various levels of seniority. If you consider yourself an autonomous Product Designer who has worked on SaaS products for at least three years, and keeps the customer at the heart of everything you do, read on…
In TravelPerk, we work in "squads" which are small, autonomous teams made up of full-stack engineers, a Product Manager, and a Product Designer. As a Product Designer, you will be expected to own design within your squad while contributing to the wider design team and product functions within TravelPerk.
But that's not all…We are looking for someone who will break squad boundaries. This means that you should also be comfortable taking ownership of and driving forward a complementary specialism(s) as well as having a wider impact across teams.
What will my day look like?
Within your squad, we require that you are confident in the following:
A solid grasp of User Experience and Visual Design fundamentals
Developing a partnership with your Product Manager to fully understand customer needs and business value, challenging each other to raise the bar for your product area.
Working with our in-house researcher to co-ordinate and run usability tests, discovery sessions, contextual analyses plus any other relevant research required to better understand the problems that our customers are faced with, identifying ways to uncover opportunities.
Working with our data team to interrogate various data sources to uncover relevant quantitative insights.
Ideating quickly and effectively with your squad, favoring communication and collaboration over ping-ponging via tools.
Understanding technical constraints and opportunities through a fundamental understanding of web technologies (HTML5, CSS, JS, APIs) allowing you to communicate ideas effectively with engineers and fellow designers.
Working with our in-house copywriter to ensure that the product follows the style guide and is effectively localized.
Working with, and contributing to the Product Design System.
Continuously optimizing the design process in your squad and across the wider team.
Testing and optimizing low–high fidelity prototypes with key stakeholders and customers to iteratively validate that we are solving the right problems.
Driving a mobile-first mindset in your squad and beyond.
Mentoring and supporting fellow designers, bringing your unique skill-set and continually raising the bar of the team and our products.
Influencing and supporting the growth of the team through hiring, networking, and sourcing future team members.
Working in English to a professional level, both writing and speaking
What skills are required?
3+ years working as a Product Designer (working with a SaaS product is an advantage)
Experience working with Sketch or Figma
Experience of working alongside engineers and Product Managers in autonomous groups
Contribution to and familiarization with Design Systems
Customer-centered mindset (it's at the heart of all of your decisions)
A positive and proactive team player who can help to elevate us
How can I contribute to the team and grow personally?
In addition to your squad responsibilities, there are some complementary areas that we would encourage you to bring or own. Here's just a few examples:
Driving accessibility standards across all of our products
Defining how animation should be used and implementing a process
Contributing to and maintaining high standards of our front-end components
Copy-writing and localization
Improving design processes and operations
Drive influence across the company through invaluable insights and research
Using data to help drive more efficient decision processes (e.g. A/B testing)
Coordinating networking events to help drive employee brand and recruitment
Writing publicly as a way of attracting talent and positioning TravelPerk as a thought leader
Collaborating across departments, communicating the value of design
A Travel Industry thought leader, working ahead of the curve
What do we offer?
Competitive compensation including equity in the company

Annual Leave:

Spain: 24 days plus public holidays

UK: 25 days plus public holidays

Germany: 25 days plus public holidays

Healthcare:

Spain: Choose between a private health scheme or a gym allowance

UK: Private health scheme

Germany: Sports club subscription

"Flexible compensation plan" to help you diversify and increase the net salary

Flexibility to work from home most of the time

A unique, diverse culture with incredible people!
Flexible Work Policy
Until local governments and health professionals say it is safe to work from an office, TravelPerk will offer you 100% remote working from the country you are employed in.

Once it is safe, you will need to be based in or relocate to Spain, the UK or Germany for this position.

You can be based anywhere in the country you are employed from but we will require you to travel to the office hub in your country in either Barcelona, London or Berlin, once per week.

In addition, every six weeks you will be required to travel to an office hub location for up to 5 days to meet with your whole team and the rest of the company for an event.

We have flexible working hours to fit around your life.

Team members that want to go to the office more than once per week are welcome to!
We can help with relocation from anywhere in the world. English is the official language at the office. Please submit your resume in English if you choose to apply.
TravelPerk is a global company with a diverse customer base—and we want to make sure the people behind our product reflect that. We're an equal opportunity employer, which means you're welcome at TravelPerk regardless of how you look, where you're from, or anything else that makes you, well, you.
Only applications in English can be accepted