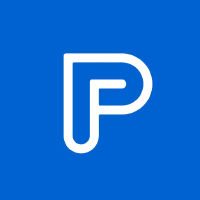 Senior Product Designer - Foundations Tribe
senior product manager design
Descripción de la oferta
Who are we? 🚀
PayFit digitizes and simplifies payroll management and HR processes for companies. Our solution allows employers to easily manage payroll on its own without any specific knowledge in payroll and save valuable time and money. Employees have access to a dedicated online space for payslips, leave requests, expense report entry, and HR data.
As a design team, our mission is to provide a consistent, delightful & memorable experience on PayFit.
We raised €90 Million in total, and we are expending beyond France into Spain, Germany, UK, and Italy!
This is a unique opportunity to build the simplest product possible with a massive reach across employees of thousands of European companies.
Your role: Senior Product Designer - Foundations Tribe💡
Driven by PayFit's strong design culture, you will be part of a squad in the Foundations tribe - the backbone of the product which provide transversal experiences to users (ex: notification, partner API, document, roles & permissions...).
Your missions ⭐
Product designer. You're a master of the double diamond design process, fully autonomous from discovery to delivery; translating research insights from our customers & stakeholders into delightful product user experiences. You combine strategic thinking and operational excellence.




Team worker. Be the users' voice of your squad, as you'll build and ship new features together. Come up with quick solutions, in cooperation with product managers and engineers, to feed the product iterations.




Coach. PayFit has a strong design culture thanks to the teams' ability to collaborate with designers. Your role goes beyond executing design but also coaching your coworkers in contributing to the process while working with you.
This job has been tailored for you if... 🦄
you have experienced in designing and shipping digital B2B products with complex user flows based on quantitative and qualitative data,
you have strong user research skills & principles (data tracking, user interviews & observation, the prototype for user testing, etc...),
you have experienced in service design,
you have experienced in close collaboration with engineers, you are enthusiast to work on tech projects,
you are passionate by design, you enjoy spreading the design culture to your team mates,
you are organized and ambitious mindset to co-lead your squad, empower the vision & bring energy to your team,
you have experienced in balancing long-term design goals with an Agile-based iterative approach,
you have a strong attention to detail for clean and simple products,
you always keep a user centric approach & be obsessed by simplicity.
We are meant to work together if... 👪
you are a real team player who wants to build a big success story with us,
you speak English fluently, and you want to work in an international and dynamic environment,
you have strong interpersonal and communication skills,
you want to learn, improve and gain responsibilities,
you want to be part of ambitious projects and help your team reach her goals.
Icing on the cake 🍰
extended case studies on previous projects,
systems thinker and an eye for process improvement,
any kind of coding skills, so that you can understand how engineers think they way around.
What we offer ❤️
an amazing working environment, designed for kindness and blossoming;
an international and dynamic team with the opportunity to visit our different offices (Paris, Berlin, London or Milan);
Work from Anywhere policy;
regular team and global events;
an attractive remuneration package;
flexible work environment;
private health insurance;
restaurant tickets;
gym subscription with the preferential rate;
English, French or Spanish classes,
25 days of holidays;
MacBooks are our standard, but we'll provide whatever equipment you need to help you get your job done!
Hiring process ⚙️
CV submitted with portfolio including design A-Z project examples.
First call with Maciej, Tech Recruiter or Gwen, Design Director to exchange on your experience, your professional goals & desires and measure the potential fit with the mission.
Online meeting with your potential team mates: Joann (Product designer), Benjamin (Product Manager) and Clément (Engineer).
Case study
Meeting with some managers & members of the leadership team: Léa (VP design), Michel or Amal (Tribe director) and Florian (CPO & Co-Founder).
Want to know more about our epic team? 👀
We are looking for passionate and innovative people who want to build the next big success story with us! Do you describe yourself with these words? Do you want to join an incredible adventure?
Tell us who you are, what you've done and what you want to do. We'll be more than happy to meet you :)