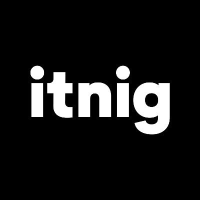 Factorial - Content Creator (German Native)
Descripción de la oferta
Factorial is serious about building the best HR software in the world and becoming the interactive platform where companies centralize their employee data to make better business decisions.
With its Headquarters in sunny Barcelona, Factorial has closed over 18M€ with leading international VCs such as CRV (also invested in Twitter and Hubspot), Creandum (also invested in Spotify). Born in 2016 with 3 founders, Factorial currently has over 120 employees with international talent. We ended 2019 having multiplied our revenue by 10 and in 2020 we will do more by hiring the best talent and expanding our efforts internationally. We are looking for hungry, entrepreneurial, go getters keen to do whatever it takes to launch and scale over 9 markets worldwide. We don't mind if you have lots or little experience, but eagerness to learn and grow is essential.
The challenge
You will be part of an international marketing team of 17 people from 10 countries. You will be a pioneer, helping us in the key first steps to opening and scaling the German market.
Requirements
A highly motivated, proactive, outside the box thinker that understands the importance of their role in Factorial and has a 'whatever it takes' attitude to launching and scaling the German market.
Exceptional writing skills in German.
Ability to translate from Spanish or English texts.
Converting cold traffic into quality leads via content production on paid and organic channels.
Ability to control, analyse and improve conversion rates from cold lead to sales opportunities.
Solid experience in emailing, web content, blog, videos, e-books, advertising banners, SEO material, infographics, case-studies.
Market research and dominance with everything to do with HR in Germany specifically. Monitoring industry news and trends on the most relevant media sites searching for new ideas.
Video production and Youtube channel management.
On-page SEO.
Freelance content team coordination: writers, graphic designers, videographers.
Experience with: Hubspot, Hootsuite, Wordpress, Google Analytics, HTML, PhotoShop, Illustrator, video editing software, etc.
Collaboration with the sales team to offer updates on initiatives and conversion rates
Collaboration with the product team to understand what content could contribute to company metrics. Keeping up to date with product launches to create adequate content to update potential and existing clients
Preferable background in HR, labor laws and policy.
At least 2 years of experience writing content for web or digital products in German
Strong experience in SEO and Content Marketing
Creation of marketing plans, communication strategies and building of digital campaigns for diverse audiences.
Benefits
What we can offer you:
High growth environment - Joining a startup at this early stage is a unique opportunity for professional growth as well as a personal investment.
Young and multicultural environment
Benefits - We are in the human resources space so we really believe in benefits and perks for our employees.
Fast-paced career progression
Provide you with continuous challenge and room for learning.
Broad and diverse startup ecosystem that provides much more than a job experience.
Some of the perks: (these activities could be temporarily suspended due to COVID19)
Ping pong championships
Summer BBQs and Volleyball tournaments
Summer and Fall Parties
Afterwork activities such as Laser tag, Poker, Table games or LAN Parties
Conferences, events and workshops onsite
Don't miss the opportunity to contribute to our challenging project as one of the first pioneers!