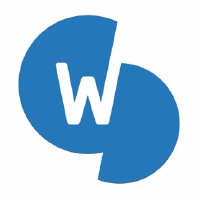 OP08 Operational Excellence
Descripción de la oferta
The Mission:
Lead the daily operations of the Customer Operations department. Providing leadership to encourages teamwork, cooperation, and productivity. Which supports the execution of our Supply Chain Strategy, maximizing Service, Quality and Cost. Additionally, this person must embrace the concept of continuous improvement across the Supply Chain function and relevant stakeholders.
Outcomes:
Lead and manage activities to achieve and improve Customer Service Levels, Operational Efficiency and Cost Management.
Quality: Ensure quality of product supply and deliver to KPIs
Costs: Achieve cost savings according to budget
Service: Achieve SLAs and deliver year on year improvements
Competencies:
Honesty and Integrity
Efficiency
Customer service focus
Communication clearly
Organization and Planning
Analytical skills
Proactivity

Responsibilities:
Manage logistics operational excellence with a clear focus on Customer Experience
Develop, implement, and review operational procedures and KPI.
Build alliances and partnerships with internal and external stakeholders
Manage QA to ISO standards with Products & EMS Production Processes
Lead continuous improvement mindset in Customer Operations Team
Lead Product & Production Efficiency Improvement
Experience managing operational transitions
Maintain safe and healthy work environment by enforcing standards and procedures, complying with Worldsensing's and legal regulations
Help to promote the company culture
Requirements
Academic

Ideally a bachelor's degree / or formally trained within a large logistics organization
Experience

Experience in management, operations, and leadership
Demonstrable skills in team leadership and project management
5+ years of front-line experience as Operations Manager in mid or large size companies (Ideally with outsourced partners)
Fluent English
Values
Ambition
Be the CEO of your own job
Promote efficient meetings and good time management
Generous Ambition - Grow Together
Celebrate team success
Excellence
Prioritize
Professionalism
Know how to evaluate improvements and consequences
Take care of details
Punctuality / time management
Honesty
Recognize other people's achievements.
Constructive feedback as a rule
Transparency in decisions / explain the "why"
Accept your own mistakes
Innovation
Out of the comfort zone / thinking out of the box
Know and anticipate customer needs
Find time to think
Product Excellence
Commitment
Be clear about how far we can commit and deliver
Define and clarify departmental co-responsibilities
Maintain the company's image
Deliver a good product
Teamwork
Definition and communication of clear objectives
Give recognition & Promote the growth of other people
Reach agreements between managers. No need to escalate
Take care of the work environment
Benefits
Great work environment
Work-life balance
Office amenities, i.e. fresh fruit and coffee
We love to learn and we love to share so you will actively participate in our knowledge sharing groups
Internal activities (communities, tech chapters, show and tell, forums)
Develop new ideas and really test them by participating in our annual Hackweeks
Annual teamwork activities
A diverse, international team
Opportunity to work for a global IoT player which has been labeled as one of the organizations actively shaping the Smart City ecosystem and pioneering the Industrial Internet
At Worldsensing, we're committed to equal employment opportunity regardless of race, colour, ancestry, religion, sex, national origin, sexual orientation, age, citizenship, marital status, disability, gender, gender identity or expression, or veteran status. We strive to be a more equal opportunity workplace.