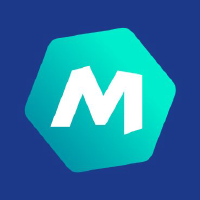 Data Reliability Engineer W/M
Descripción de la oferta
Launched in 2013 and following 7 years of strong growth, French Home Improvement tech company ManoMano seems unstoppable!
Thanks to the success of our fundraising (300 million euros so far), we now have more than 530 Manas & Manos located across our 3 offices: Paris, Bordeaux and Barcelona.
Our business platforms are represented in 6 countries: France, Belgium, Italy, Spain, UK and Germany. They carry over 4 million products and work with more than 3,000 sellers highly selected.
Proud to be part of the Next 40 since 2019 (Top 40 French startups), we have the objective to reinvent the Home Improvement experience by providing customers a one stop shop solution for easy access to online tips, products and innovative services.
More than anything, joining ManoMano presents a fantastic personal experience, where global projects and core values are underpinned by individual skills.
Our camaraderie, efficiency and employee-focused mindset (particularly important to us!) have led ManoMano to become renowned for the optimal working conditions it provides.
Database Reliability Engineers are responsible for keeping database systems that support all user-facing services and many other production systems running smoothly 24/7/365. DREs are a blend of database engineering and administration gearheads and software developers that apply sound engineering principles, operational discipline and mature software development and automation, specializing in databases.
Within the Platform team, and under the technical supervision of the Lead DRE, your missions as a DRE will be as follow:
- Be a go-to person for all Data infrastructure and operations topics
- Continual audit the Data perimeter
- Enable growth in terms of business needs, platform traffic and volume
- Provide expertise to ensure platform performance, ecosystem integration and flexibility
- Audit performance, security, maintenance, monitoring & alerting and reliability of databases, streaming and queuing systems
- Design, schema and queries optimizations (hunt for slow queries, fix replication lag…)
- Mentor IT teams on Data best practices and help them getting autonomous
- Write and implement the Database governance
- Provide Data tooling (performance analysis, monitoring...)
- Experience in Data, API and events driven architecture: data modelling and cartography
- Cultivate sharing of good practices and collaboration
This position encompasses the DBA and event-driven paradigm and as such AWS+RDS and Kafka knowledge is a strong plus.
Some of our technical stack and tools:
AWS ; PHP Symfony, JavaScript; ReactJs ; NextJS ; Gitlab; RDS (Aurora, PgSQL & MySQL) ; RabbitMQ ; Kafka ; Terraform, Ansible, Packer, Jira/Confluence ; G suite ; Slack
What about you ?
- Minimum 5 years of experience on a similar job (or a DBA position)
- Creative / Innovative
- Good digital culture
- Fluent in English (verbal and written)
- 100% customer oriented
- Data Driven
Benefits
· Permanent Contract
· Flexible Working Hours.
· Medical Assurance.
· Gym.
· Ticket Restaurant & Ticket Transport.
· 30 working days of holidays.
· Open Space Office Next to Sagrada Familia in Barcelona.
· Fresh food & snacks.
· Thematic Teambuilding's.
If all the above rings a bell, it probably means that we are meant to meet each other ! Please get in touch.« So, come and plant the seeds of your success and gather the fruits of your labour »