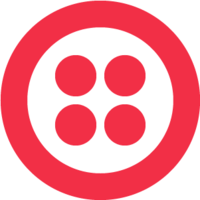 Technical Product Manager- Localisation Platform
Descripción de la oferta
Because you belong at Twilio.
The Who, What, Why and Where
Twilio is growing rapidly and is looking for a hardworking, passionate and curious Technical Product Manager to be a key leader in extending Twilio's platform to create locale-specific experiences for International customers. This person will be the voice of the customer across R&D, influencing roadmaps, building key measures, and working cross-functionally to make International customers successful! This position is critical in supporting Twilio's international expansion and will work alongside other product managers, engineering counterparts and customers.
Who?
Twilio is looking for a Technical Product Manager for our Localisation Platform, who lives the Twilio Magic and has a demonstrated track record of creating useful platform products. They also have:
4+ years in product management
Experience building and shipping localization platform products
Experience delivering cross-functional localization (e.g. translation) projects
Experience talking to internal platform users and international customers, understanding their problems and synthesizing the findings to inform product strategy.
The ability to lead by influencing cross functional teams from different business units who are geographically distributed, across multiple roadmaps.
Curiosity and drive to challenge status quo and assumptions.
Strong analytical abilities and preference for making data driven decisions.
Excel/Sheets and some SQL expertise. The best product managers make data driven decisions by synthesizing multiple data sources, making judgement calls on reliability and drawing signals from noise.
Have a bias for action & a willingness to experiment with different approaches.
Great communication skills. You are equally comfortable in working level conversations with technical folks; and presenting in front of management, customers or non-technical audiences.
Technically savvy and experience with the cloud, APIs, communications, enterprise software, devices, and mobility is a plus.
What?
As a Technical Product Manager for our Localisation Platform, you will live the Twilio Magic values:
BE AN OWNER: Own the roadmap for Twilio's localization platform . Be able to communicate both the business and technical rationale behind your product decisions. Participate in Agile product development process, ensure features are prioritized accurately and releases are delivered on time.
WRITE IT DOWN: Create the personas of the internal product teams, understand the users journeys, and find opportunities to enable users to focus on their domain expertise and deliver lovable localized experiences for our international customers.
EMPOWER OTHERS: Work with globally distributed teams in sales, marketing, product, support, and business intelligence. Make sure we are hearing from a diverse set of partners and customers.
WEAR THE CUSTOMER'S SHOES: Interview and engage directly with platform users, international customers and international sales opportunities.
Why?
Twilio is a fast growing company, rapidly expanding the breadth of our product offerings and the geographies we serve. The International Product team is one of the major growth opportunities for Twilio. We work closely with a broad set of internal partners and international customers to bring the Twilio Platform into new markets. Our work has a significant impact on the trajectory of the company.
Twilio is a company that is empowering the world's developers with modern communication in order to build better applications. Twilio is truly unique; we are a company committed to your growth, your learning, your development, and your entire employee experience. We only win when our employees succeed, and we're dedicated to helping you develop your strengths. We have a cultural foundation built on diversity, inclusion, and innovation, and we want you and your ideas to thrive at Twilio.
Where?
We employ diverse talent from all over the world and we believe great work can be done anywhere. This position can be located in either the Madrid office or Spain remote. No matter where you are based, you will experience a company that believes in small teams for maximum impact; seeks well-rounded talent to ensure a full perspective on our customers' experience, understands that this is a marathon, not a sprint; that continuously and purposefully builds an inclusive culture that empowers everyone to do their best work and be the best version of themselves.
About Us
Millions of developers around the world have used Twilio to unlock the magic of communications to improve any human experience. Twilio has democratized communications channels like voice, text, chat, video and email by virtualizing the world's communications infrastructure through APIs that are simple enough for any developer to use, yet robust enough to power the world's most demanding applications. By making communications a part of every software developer's toolkit, Twilio is enabling innovators across every industry — from emerging leaders to the world's largest organizations — to reinvent how companies engage with their customers.