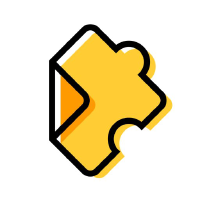 Descripción de la oferta
Have you always wanted to unite your passion for learning with your skills as an IT Admin and Support? Do you want to work with an incredible team that is making an impact on learning around the world? Then we can't wait to meet you!
We're looking for an IT Admin and Support to join the team at Edpuzzle, a leading EdTech company with offices in San Francisco and Barcelona. The right person will help us provide technical support to company staff and teachers, schools, and districts around the world. If you're looking for a meaningful role on a small team, you'll feel right at home with us.
You'll have a front-row seat at one of the fastest-growing companies in educational technology, trusted by over 80% of schools in the USA and millions of teachers and students across the globe. In the process, you'll be challenged daily, learn constantly, and see the impact of your opinions and work.
Responsibilities


Provide technical support to company staff regarding technical issues on systems, phones, and laptops.
Provide telematic 2nd line support to teachers, schools, and districts around the world. Including, but not limited to, product setup, integrations settings, and network configuration filters.
Provide assistance to the Legal team with IT questionnaires for potential customers.
Manage employees' equipment, software, and accounts access continuously.
Purchase new equipment and track changes in the asset register.
Handle IT on-boarding processes; configure, administer new accounts and equipment, and conduct training for new starters.
Coordinate annual security training for all company employees.
Enforce any other technical controls in compliance with the best industry standards.
Requirements
You have 3 or more years of experience in IT Administration and Support.
You have some experience in accounts and equipment management.
You have some experience in IT Support.
You have a background in Information Technology.
You're an excellent team player and you feel comfortable collaborating with anyone.
Proficient/bilingual level of English. Excellent communication skills, both written and spoken.

Bonus Skills
Previous experience as IT admin or tech coordinator in educational organizations.
Experience in cybersecurity industry standard frameworks, such as NIST, ISO 27001, etc.
Benefits
Competitive salary (33-36k).
A fun, friendly team of highly-motivated people with different skill sets and backgrounds.
Macbook Pro and double monitor setup.
Brand new office in Barcelona with a chill out room and a terrace.
Flexible remuneration transport, health insurance, restaurants and childcare.
Flexible working hours.
Monthly team activities during working hours.
Free coffee, snacks and drinks.
Edpuzzle is an equal opportunity employer, and we highly value diversity at our company. If you'd like to be considered for this position, please apply below. We look forward to meeting you!