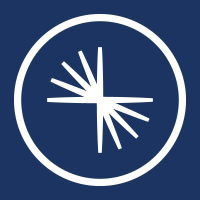 Commercial Account Executive - Nordics
Descripción de la oferta
At Confluent, we're creating a category that transforms how every company manages and streams data. Have you ever found a new favorite series on Netflix, picked up groceries curbside at Walmart, or paid for something using Square? That's Confluent in action—giving our customers instant access to massive amounts of real-time data, enabling them to thrive in an ever-changing digital world. As one of the fastest-growing enterprise companies in history, and with Fortune 100 customers across major industries, we have a tremendous opportunity in front of us. We also have experience on our side. Our leaders have taken companies of our size to major success before and include some of the original creators of Apache Kafka®.
We're looking for self-motivated team members who crave a challenge and feel energized to roll up their sleeves and help realize Confluent's unlimited potential. Chart your own path and take healthy risks with the backing and support of our #OneTeam culture. Be part of inclusive initiatives like Employee Resource Groups and development programs, and take advantage of benefits that support our diverse global teams. Grow as we grow—whether you're just starting out or managing a large team, you'll be amazed at the magnitude of your impact.
As a member of the Confluent Sales Team, the Commercial Account Executive is responsible for selling Confluent solutions into small and medium-sized enterprises. We expect you to use your prospecting, sales, negotiation, and leadership skills to effectively sell Confluent offerings into leading companies in order to meet and exceed your quarterly sales target. You must possess a "hunter/closer" mentality with a proven track record of success within a value-driven sales model. 5+ years experience growing pipeline and selling enterprise IT solutions.
Key Responsibilities
Works to achieve maximum sales profitability, growth, and account penetration within an assigned territory. Territory may be a combination of geographic, product, industry, and other customers/market dimensions. Sells to the territory directly or via partners.
Sells to the territory directly or via partners.
Manages accounts throughout the entire sales process, and collaborates with team members in business development, customer success, and support to uncover all customer needs.
Responsible for understanding product offerings and competitive issues to develop solution proposals encompassing all aspects of the sale.
Travels to customer sites to identify/develop sales opportunities when required.
Participates in the development, presentation, and sales of a value proposition.
Onsite customer presentation with C-levels (as required) to negotiate and close strategic and complex deals.
Liaises with customer contacts for the purpose of managing the customer relationship, identifying new opportunities, and maximizing sales.
Comfortable negotiating SaaS/cloud/software contracts.
Key Skills
5+ years experience growing pipeline and selling enterprise IT solutions.
Consistent track record of success and history of quota attainment in consultative sales environments.
Knowledge of Open Source, Big Data, Cloud, Systems Infrastructure, Enterprise Application Integration, Database and/or Data warehouse concepts and products preferred.
Adept at using Salesforce.com or other CRM tools to manage accounts, contacts, and opportunities throughout the sales process.
Outstanding communication skills - written and oral including strong presentation skills.
Exceptional time management skills.
High-integrity, intelligence, and self-driven.
Highly developed selling, customer relations, and negotiation skills.
Ability to penetrate accounts and meet with stakeholders within accounts.
Team player.
Open to Travel to customer locations as needed.
BS/BA degree or equivalent preferred.
Fluent or Bilingual in Swedish or Norwegian
Backed by top tier venture firms, Benchmark, Data Collective, Index Ventures and LinkedIn, Confluent has offices in Palo Alto, CA and London, UK. We are a rapidly- growing company looking for smart, dynamic, and insightful people to join us on this amazing journey. Be part of a small team where your work will make a major impact!
Come As You Are
At Confluent, equality is a core tenet of our culture. We are committed to building an inclusive global team that represents a variety of backgrounds, perspectives, beliefs, and experiences. The more diverse we are, the richer our community and the broader our impact.
Click here to review our
California Candidate Privacy Notice
, which describes how and when Confluent, Inc., and its group companies, collects, uses, and shares certain personal information of California job applicants and prospective employees.