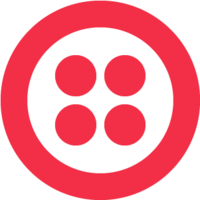 Staff, Product Manager - Super Network, Network Monitoring and Testing
testing product manager exec
Descripción de la oferta
Because you belong at Twilio
The Who, What, Why and Where
Twilio is growing rapidly and seeking an experienced Product Manager to manage the Carrier Network Monitoring and Testing infrastructure. This infrastructure is at the very core of Twilio's Super Network and has a critical impact on the upstack services that the company provides.
The work will mean analyzing and understanding carrier incidents, providing customer impact analysis, working with engineers to form a monitoring and testing strategy, and communicating with other business units about your team's roadmap and the implications for Twilio. The outcomes of this job will be regularly visible throughout the company.
Who?
Twilio is looking for an experienced Product Manager who lives the Twilio Magic and has a demonstrated track record of product development. They also have:
Proven experience in a Product Management role in a software company (5+ years).

Strong writing skills, for both product and engineering. You can communicate sophisticated matters concisely and clearly.

The ability to solicit customer requirements from many sources, prioritize, and partner with engineering to deliver.

Analytical skills, ability to query (SQL) complex data sets to make data driven decisions and insights.

Experience working with engineers to deliver software using Agile methodologies and lead solution design with engineering partners.

Technically savvy and experience with the cloud, APIs, communications, enterprise software is a plus.

Bachelor's degree or equivalent experience required.
What?
As a Product Manager, you will live the Twilio Magic values:
WRITE IT DOWN: Communicating with other product managers across the globe, from product vision to specifications to product performance analysis. Documenting and regularly representing your product and your teams work to upper management.

DRAW THE OWL and BE AN OWNER: You will act as a leader! Not just setting direction for an engineering team, but for your product, it's customers and business outcomes.

RUTHLESSLY PRIORITIZE: You will take large, loosely defined, and complex ideas and compose clearly articulated roadmaps. You will partner with teams to deliver them on time.

EMPOWER OTHERS: From broad, company-wide mission statements, you will need to work with your colleagues to align on vision and build a roadmap that we can execute.

NO SHENANIGANS: Develop a clear point of view and influence the people around you, changing our course if necessary.
Why?
Twilio has democratized communications channels like voice, text, chat, and video by virtualizing the world's telecommunications infrastructure through APIs that are simple enough for any developer to use, yet robust enough to power the world's most demanding applications.
Twilio's Super Network team is responsible for providing and managing the telco connectivity and services that power the Programmable Communications Cloud and Engagement Cloud products. We do this by ensuring the network remains healthy, provides the coverage and capabilities customers require and operates in a cost-efficient manner.
Twilio is truly unique; we are a company committed to your growth, your learning, your development, and your entire employee experience. We only win when our employees succeed, and we're dedicated to helping you develop your strengths. We invest in weeks dedicated to tackling hard problems and creating your own ideas. We have a cultural foundation built on diversity, inclusion, and innovation, and we want you and your ideas to thrive at Twilio. Come join us.
Where?
This position will be located in our beautiful and well-designed office at Veerenni 38 in Tallinn, though considering the world's current circumstances will start as remote from your home in Estonia.
Around the world, Twilio offers great benefits and perks to support the physical, financial, and emotional well being of you and your loved ones. No matter where you are based, you will experience a company that believes in small teams for maximum impact; seeks well-rounded talent to ensure a full perspective on our customers' experience, understands that this is a marathon, not a sprint; that continuously and purposefully builds an inclusive culture that empowers everyone to do their best work and be the best version of themselves.