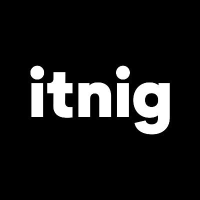 Factorial - Head of People
Descripción de la oferta
At Factorial we're looking for a Head of People to help us take the company to the next level. We want to develop the extremely talented people in our team, scale the company culture and evangelize our views on how Human Resources can make a difference for organizations all over the world.
Factorial is an HR Software startup founded five years ago with the mission of helping small and medium companies automate HR workflows, centralize people data and make better business decisions. Currently serves thousands of customers in over 60 countries all over the world and across industries. Factorial has won awards and received outstanding customer feedback since day one. It has closed over 18M€ in funding with top international venture capital firms (CRV, Creandum, Point Nine Capital and K Fund). Most importantly, it has built a super talented team of over +170 people in its headquarters in the sunny Barcelona.
Goals
Performance
At a fast growing company everyone is expected to develop and tackle new challenges that will allow the company to achieve its ambitious goals. In order to maintain a top performance standard we want to help communicate goals, progress, development plans and learning opportunities.
At Factorial we pride ourselves on having extraordinary talent in different moments of their career. It's critical for our growth to fuel the team's development and help everyone achieve their potential quickly. Many of our managers and leaders have started as junior individual contributors or interns.
Talent
Key part of our success will be defined by our ability to keep attracting talented, ambitious and hard working individuals to join the team. We currently have a Talent acquisition team and work with an array of external headhunters and sourcing firms.
Last year we grew the team from 40 to 120 people, are currently at 170 and aim to at least double again in 2021.
Culture
A strong culture leads to better decisions. It allows the team to move quickly, know what's right and make decisions by identifying with the company. As the team grows, it is essential to maintain and scale our culture. It is crucial to this cause to maintain and enrich our internal communication, which provides both clarity about the mission and values of the company. We work daily to support these objectives both in our office and while working remotely. As Factorial is growing worldwide, we focus on expanding in an efficient and sustainable manner. Each new office we open on a global level represents an opportunity to share our company's values and culture with our new colleagues.
Market education
As a key partner to thousands of organizations in People matters our goal is to improve, innovate and evangelize best practices. We cover every aspect from performance management, employee satisfaction, talent acquisition, employer branding to organization and compliance. We participate in HR conferences, podcasts, webinars and other activities meant to inspire the evolution in HR sector.
The Role
As a key member of the executive team, you'll be part of the company´s strategy, execution oversight and budget discussions.
You will report to the CEO.
You'll be leading our People team, which currently counts with six talented professionals focused on Talent acquisition and People operations.
You'll be the guardian of the company culture, values, and mission while focusing on maintaining excellent internal communication, developing our managers and helping us recruit the best talent.
You will be open to look for and implement best strategical designs and cultural improvements.
You will be inspired to improve our performance management, talent acquisition, compensation strategy and internal communication.
You will work closely with the product and marketing teams, to continuously improve Factorial's offer to its customers.
You will frequently participate in HR related events to teach organizations around the world how to help impact their teams.
You will help managers develop career plans that motivate our talented team members and allow them to grow and achieve their full potential.
You will improve and extend the company handbook on compliance, policies, payroll and benefits to make Factorial the best place to work for ambitious and talented professionals.
You will work with the entire People team to deliver the best employee experience.
You will work with the People operations team to optimize and enrich our internal administrative processes.
You will supervise and know how to analyze the People Analytics dashboards and carry out improvement and optimization strategies based on the data.
Requirements
5+ years of experience leading the HR function in fast growing organizations (100-500+ employees).
You have researched, documented and implemented strategic HR initiatives successfully.
You have participated in HR conferences, podcasts, blogs or other publications.
You have great communication and presentation skills.
You speak proficient English, other languages are a great plus (particularly Spanish).
You're passionate about Factorial's mission and are eager to contribute to its growth,
You have highest levels of empathy in your leadership style.
You have a great ability to set priorities: this role has many functions and you will have to be able to focus and prioritize.
Benefits
What we can offer you


High growth environment - Joining a startup at this early stage is a unique opportunity for professional growth, networking and working closely with talented people from vast range of sectors.
Competitive compensation package.
Young and multicultural working environment.
A range of benefits and perks for our employees, such as: gym discounts, kindergarten discounts, cafeteria and restauration and education discounts, and a possibility to collect your compensation in real time instead of waiting for the end of the month.
Fast-paced career progression.
Provide you with continuous opportunities to lead, develop talent and implement best HR practices.
Being part of broad and diverse startup ecosystem that provides much more than a job experience.
Flexible working schedule and work from home when needed.
English, Catalan and Spanish classes. You will also have the possibility to learn other languages with our language exchanges program.
Breakfasts in the office and organic fruit.
Don't miss out the opportunity to contribute to our challenging project as one of the first pioneers!