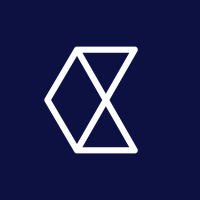 Descripción de la oferta
We're Checkout.com
We're building the connected finance businesses deserve. Unleashing them with tomorrow's technology, today. Our flexible payments solutions help global enterprises — like Samsung, Deliveroo and Adidas — launch new products and create experiences customers love. And it's not just what we build that makes us different. It's how.
We liberate smart, passionate people to collaborate, innovate and do their best work — faster. That's why we're one of the most valuable fintech firms around. But we're just getting started. By cutting through financial complexity, we'll empower companies to change the world. Join us. Unlock your potential.
Build tomorrow, today.
Checkout.com
are actively looking for an enthusiastic and talented Senior Sales Engineer to join our fast-growing team in London to support our merchants with integrating our revolutionary online payment solution.
The Senior Sales Engineer will be responsible for providing technical leadership and guidance for our users in Europe throughout the entire lifecycle. You will handle support to multiple merchants and select appropriate implementation and deployment options for the merchant's solution.
Along the way, you'll collaborate closely with various in-house talents across Technology and Business to position our capabilities, products, services and solutions effectively with prospects.
The ideal candidate will need to be an independent, high-achieving individual, able to stand out in an entrepreneurial environment and outperform sales targets through personal drive.
Key Responsibilities
Gathering merchants' requirements and documenting them in a statement of work
Being the first point of contact to large merchants during the integration with Checkout.com's payment processing technology
Providing technical leadership and guidance to large merchants
Project managing large merchants' accounts and overseeing the entire process from merchant interest until the account goes live
Being constantly up to date with industry standards in order to offer the best bespoke solutions to our merchants
Working cross-functionally with many teams internally
Sales enablement
Talking to and building a relationship with merchants prior to contract negotiations
Being a trusted advisor for merchants
About You
5-7 years in a Sales Engineer or similar role in the payments industry
Experience working in a technical client-facing role
Very well-versed in payments; should understand the technicalities inside and out
Highly familiar with API based integration methods
Commercially-minded
Exceptional communication skills, both written and verbal
Confident communicating with C-level executives
Highly organized and able to prioritize shifting workloads and responsibilities effectively
Able to thrive in a fast-paced environment
Fluent in Spanish and English
Portuguese is a plus
What we stand for
At Checkout.com, everything starts with our values, including the experience we offer our people.
#Aspire
We supercharge your professional growth with career development programs and leadership training. You can learn your way, with tailored pathways and online platforms. And be inspired at relevant conferences.
#Excel
We don't stop at 'good' here. We strive for excellence amongst our teams every day and recognize colleagues who take it to the next level through our quarterly peer-nominated Hero awards.
#Unite
We're proud of our global connections and inclusive environment. So we champion this through our colleague-led community groups and celebrate many cultural events together.
Want to see us in action?
More about Checkout.com
We empower businesses to adapt, innovate and thrive with the connected payments they deserve. Our technology makes payments seamless. We provide the fastest, most reliable payments in more than 150 currencies, with in country acquiring, world-class fraud filters and reporting, through one API. And we can accept all major international credit and debit cards, as well as popular alternative and local payment methods. Checkout.com launched in 2012, and we now have a team of 750 people across 13 international offices. In May 2019, we raised $230m in Europe's largest ever fintech Series A round, and globally the third largest. In May 2020, we completed a $150m Series B funding round, tripling our valuation to $5.5bn.
We believe in equal opportunities
Checkout.com is an equal opportunities employer. We welcome applications from all members of society irrespective of age, sex, disability, sexual orientation, race, religion, or belief. We make recruiting decisions based on your experience, skills and personality. We believe that employing a diverse workforce is the right thing to do and is central to our success.
Note for applicants
As we receive a large number of applications, we can only get in touch with successful applicants. If you haven't heard from us within three weeks, you can assume you've not made it through this time. Thanks for your interest and good luck!