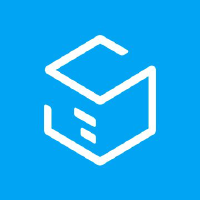 Accounts Receivable Accountant
Descripción de la oferta
Stuart (Geopost) is the leading last-mile and eco-friendly delivery company that connects retailers and e-retailers to a fleet of geo-localized couriers.
Our Mission
Build the future of logistics for a sustainable world 🌍
We are a melting-pot of 400+ people of 40+ different nationalities across Paris, London, Barcelona, Madrid, and remote. Thanks to our business-to-business (B2B) applications, we empower 2000+ companies such as Carrefour, Zalando, Nike, Monoprix, Decathlon, Apple, Just Eat, and The Kooples in France, by providing same-day delivery, next-day delivery, and return solutions. We work across all industry verticals Food, Grocery, Retail, etc.
Want to learn more about us? https://stuart.com/about-us/

We're now looking for a Accounts Receivable Accountant to join our team and help bring the daily AR operations to the next level! This person will work hand-in-hand and report to our Chief Accountant. We are in constant growth so there is no way to get bored! The future member of the AR Team can have a real impact on the company's results.
As part of the Accounts Receivable and the Finance department, your day-to-day will be:
Manage the client portfolio and all the accounts receivable of the company,
Control the recovery of open debt, making reminders and be aware of the due dates for collection,
Monitor incidents in accounts receivable and follow up to resolve them,
Support the management of the new clients,
Maintain the credit limits established for each client,
Give support to the sales department,
Generate reports and financial statements that detail the status of accounts receivable,
Monthly communication of the client's status and forecast of losses,
Daily control of customer payments,
Monthly reconciliation of the AR account,
Posting of movements of the AR account,
Accounting provisions for income and losses.
Requirements
You are the person we are looking for if you have:
Degree in Business Administration or Economics,
Demonstrable basic accounting knowledge,
High knowledge of Excel,
Fluency in English and Spanish,
Great capacity for analysis,
The high degree of precision and attention to detail
Negotiation skills and the customer service orientation,
Teamwork mentality,
Previous experience with accounting ERP.
Benefits
You will enjoy:
Great compensation package,
Good work-life balance work from home and flexible hours,
Learning and training opportunities,
Tangible career development possibilities as we grow strong 🚀
Ticket Restaurant,
Monthly gym allowance to use in any gym or for any sports class,
Nursery vouchers for childcare,
Excellent family private healthcare.
After reading all this, just a few last but important words we want you to take on a role you love and we want you to come to a place you're proud and happy to work every day... and we really mean it 💙!

Stuart is an equal opportunity employer and we value diversity at our company. We don't discriminate on the basis of race, religion, color, national origin, gender, sexual orientation, age, marital status, or disability status.