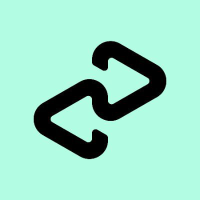 Director of Product Management, International
Descripción de la oferta
Our Company
Afterpay is transforming the way we pay by allowing customers to receive products immediately and pay for their purchases over four installments, always interest-free. The service is completely free for customers who pay on time - helping people spend responsibly without incurring interest, fees or extended debt!
Afterpay is offered by more than 55,000 of the world's best retailers and has more than 10 million active customers globally. We are currently available in Australia, New Zealand, Canada, the United States and the United Kingdom where the brand is called Clearpay. We're headquartered in Melbourne, Australia and San Francisco, California.
Clearpay EU is part of the Afterpay Limited Family
The Opportunity
We're looking for a senior product management leader to manage international platform strategy as we make acquisitions globally, drive internationalization of our core platforms, streamline localization processes to let us enter new markets quickly and own related products like cross border trade. The ideal candidate will have significant experience with multi-currency, multi-language platforms (including Asian languages) and experience in both e-commerce and payments. S/he is also a great manager and communicator who can both lead teams directly and drive cross functional initiatives that touch many functions across Afterpay. The role can be based in Barcelona, Spain or Melbourne, Australia.
We are much more than our job descriptions - we are our energy, our ideas, our everyday drive. Here's where you will begin…
- Lead product management for new platforms as we grow globally through M&A
- Lead product management for our core platform internationalization team
- Work closely with other PM leaders to coordinate internationalization across all our systems and product surfaces
- Work closely with engineering leadership to define architecture, including when and how to integrate international acquisitions
- Work with compliance and legal to understand regulatory requirements for expansion into new markets
- Work with functional leaders across Afterpay to define business processes and requirements for operating globally
- Hire and lead a team of PMs
- Be a great functional PM, i.e., write great user stories, create and manage product roadmaps and backlog, work with dev leads on planning and optimizing sprint process
Who are you?
Like us, you'll be obsessed with our product. You'll get a kick out of seeing and feeling the impact of your work as more and more people gain financial freedom and retailers grow across the globe. You will also be or possess:
- 7+ years of product management experience
- BS or BA (Computer Science or related preferred)
- Experience leading product management teams
- Significant experience internationalizing consumer facing platforms
- E-commerce and payments experience
- Demonstrated success leading large, cross-functional initiatives
- Experience working through legal and regulatory requirements of operating a global business at scale
- Experience working with engineering leaders to align tech requirements and business opportunities
- Excellent communication skills
- Bias to action
- Ability to build relationships at all levels across the company and really learn what drives the business
How we reward you.
We have a pay for performance culture so you can expect to be rewarded for high performance. We pride ourselves on fairness and offer a competitive total reward package made up of salary, incentives and benefits including the opportunity to enrol in our share matching plan. We have a strong focus on health and wellbeing at Afterpay as we aim to support you to succeed in both your career and personal lives, such as providing employees with a corporate membership to Headspace. We also offer a range of medical benefits such as private medical insurance and a health cash plan as well as a market leading parental leave
policy.We
value diversity and a collaborative and inclusive environment where everyone feels they belong is important to us.
How to Apply:
We don't know what the future holds. That's the exciting part; we show up and make it happen. If you're excited by this opportunity, click apply now!
Afterpay is continuing to hire for all open roles, with all interviewing and on-boarding done virtually due to COVID-19. All new team members, in addition to current staff, will temporarily work from home until it is safe to return to our offices.