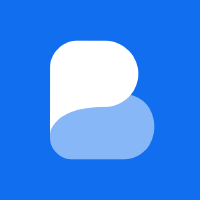 Customer Service Representative with Portuguese
Descripción de la oferta
About Us
We are the world´s largest language learning community with over 90m users from 190 countries, growing at up to 30,000 new users per day. We make learning a language easy by combining AI-powered courses with instant feedback from our global community of native speakers. Our mission is to break down language barriers across the globe
What does a Customer Service Representative do at Busuu
You'll be the first point of contact for our users who have questions, problems, feedback and compliments! Our Customer Support team is the face of Busuu and the main way our customers communicate with us. Your day will be varied, as you will not only work with the customers, but also participate in initiatives across the company and get involved in cross-functional projects.
Your responsibilities will include a wide range of initiatives, with some of them being:
Managing incoming queries in a timely manner (emails and live chat)

Logging new bugs for our Technical and Education team to fix

Handling customer complaints, providing appropriate solutions and alternatives within the time limits, follow up to ensure resolution

Working with different teams in Busuu on process improvements and wider projects

Processing refunds, checking payment status, according to our refund policy
What we are looking for from a Customer Service Representative at Busuu
You have 2-3 years successful experience as a Customer Service Representative

Fluent in Portuguese, English and Spanish languages

You are expert in assisting customers using our app (mobile app and website)

You are interested in digital services and new technologies

You take the initiative to investigate if you don't have enough information to resolve customer complaints

Previous experience in using Zendesk is ideal but not mandatory
Being a part of Busuu - How do things work:
We are acutely aware that we are in unprecedented times and like all companies we need to adapt to this in order to safeguard our Busuu community. In order to do this we are constantly reviewing the government guidelines and adapting accordingly to accommodate the physical and mental wellbeing of our employees. In the current global climate, some of our team events are virtual and some of our benefits have been amended.
At Busuu we want to ensure that you have access to some great benefits:
We have an amazing office which is available for you to work from if you would like to do so, this is completely optional at the moment in the current environment. If you would like to be in the office we have put in place lots of important social distancing practices to ensure you are safe to meet with your colleagues in person
The office is well-equipped with free breakfast, plenty of snacks, fresh fruit and free dinner of your choice if you need to stay late
Social interaction is really important to us so we have lots of remote activities for you to join into such as team events, socials, online weekly quiz, etc
Their is a personal training budget just for you, so you can learn more in your field, attend virtual conferences and events that you find interesting
We have a subscription with Perkbox which has great additional benefits for you to choose from
To keep you active and help your mindfulness we offer weekly virtual yoga sessions
Busuu offers a great private health insurance scheme
You can also join our company pension with contributions from Busuu
We like to support our teams with their work life balance so we offer flexible working hours
We offer enhanced maternity and paternity leave
What happens next
We aim to have a simple and speedy hiring process and we want to make sure that we are right for you as much as the other way around. The hiring process is the following steps:
CV application review - We will review it as quickly as possible
Let's chat - Quick chat with our recruiter about your experience and the role
Take Home Test - 60min Task
A video call - 40-minute call with the hiring manager
Interview - 1-2 hour interview to meet the team
Our platform is for everyone, and so is our workplace. We pride ourselves on embracing our differences, whether they're cultural, racial, religious, or otherwise. This means each one of us comes to work knowing that we have a voice – and a safe, judgment-free zone to speak freely.
If you like the sound of that, join us. We'd love to hear what you have to say.