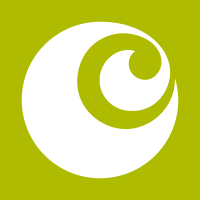 Engineering Team Lead - Incident Diagnosis Team
Descripción de la oferta
About the role
As an Engineering Team Leader, you will manage a team of Engineers, and will be responsible for the products and services they provide. You will take care of the performance and wellbeing of the team members, keeping them aligned and giving them sufficient autonomy to do their work.
You will make sure that the products and services are delivered with the expected level of quality, fulfilling the expectations created in the amount of time agreed, in partnership with the Product Manager. You will report to an Engineering Manager.
The Incident Diagnosis Team is a team in the Observability area, which is part of Insight Services, in the Engineering Productivity Stream. The Incident Diagnosis Team provides solutions to Ocado Technology development teams in order to better diagnose what's causing an incident. This includes the logging platform, distributed tracing tools, and other solutions to allow teams to understand what's causing an incident in an easy and fast way.
It's also expected that the team will advocate best practices about observability and incident diagnosis, and work together with the other teams in the Observability area to successfully support the wider observability scope.
Role & Responsibilities
The primary responsibilities of an Engineering Team Leader role in Ocado Technology are:
To build a great team, delivering a great product or service

To collaborate with other teams to build an effective organisation considering technology, delivery, and product/service

To align culture to Ocado Values and Ocado Technology behaviours (Collaboration, Trust, Craftsmanship. Learn Fast and Autonomy)

Additionally, Team Leaders work with their development centre leadership to build a great place to work (contributing to processes like recruitment, branding, induction etc.)

Plan the day-to-day and future work for the team using agile methodologies

Plan and adjust team capacity to ensure the roadmap work is delivered with the expected standards of quality

Help to define the product roadmap based on team knowledge, technical innovations and user feedback

Fostering a culture of continuous improvement in the team
We're looking for people who are passionate about growing great people and organisations, are not afraid to challenge the status quo and restlessly improve.
Knowledge, Skills & Experience
Essential
A good degree in Computer Science or a related subject.

You have good spoken and written English

You have experience leading a team of engineers and applying principles of continuous improvement

You can foster close relationships with retailers and industry partners

You have experience interviewing candidates for development roles

You're experienced with Java and Spring, and have strong architectural skills

You have a passion and understanding for TDD.

You have a good knowledge of Software Delivery Life Cycle (SDLC), Agile, Continuous Integration and Continuous Delivery(CI/CD), Security and Quality.

You have practical experience as an individual contributor in specified engineering specialties used in the team (Software Engineering, Test, Infrastructure, etc.).
Desirable
You have a good AWS knowledge.

You have a good knowledge on Observability, Logging and Distributed Tracing best practices.
Benefits
Flexible working hours with short Fridays
Reduced hours in August
25 days of holidays per year
Private Health Insurance
Life Insurance (3x your salary)
Ticket Restaurant
Ticket Transport
Ticket Kindergarten
Gym membership discounts
Fresh fruit, snacks, tea and coffee
Monthly social events
Table football, board games and Nintendo Switch
Tech Talks and internal trainings
English and Spanish language courses
We are growing rapidly, making it a very exciting time to join, as we are building a brand new office in the [email protected] district. We are currently right next to Sants station, a central area of Barcelona.
Anything else?
There's a lot going on at Ocado Technology! Click to find out more about Ocado Technology and our recruitment process.

Ocado is an equal opportunities employer and as such makes every effort to ensure that all potential employees are treated fairly and equally, regardless of their sex, sexual orientation, marital status, race, colour, nationality, ethnic or national origin, religion, age, disability or union membership status.