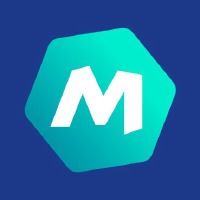 Lead Frontend Developer JS/React (M/W)
Descripción de la oferta
Launched in 2013 and following 7 years of strong growth, French Home Improvement tech company ManoMano seems unstoppable!
Thanks to the success of our fundraising (300 million euros so far), we now have more than 530 Manas & Manos located across our 3 offices: Paris, Bordeaux and Barcelona.
Our business platforms are represented in 6 countries: France, Belgium, Italy, Spain, UK and Germany. They carry over 4 million products and work with more than 3,000 sellers highly selected.
Proud to be part of the Next 40 since 2019 (Top 40 French startups), we have the objective to reinvent the Home Improvement experience by providing customers a one stop shop solution for easy access to online tips, products and innovative services.
More than anything, joining ManoMano presents a fantastic personal experience, where global projects and core values are underpinned by individual skills.
Our camaraderie, efficiency and employee-focused mindset (particularly important to us!) have led ManoMano to become renowned for the optimal working conditions it provides.
ManoMano, already positioned as European leader in DIY, wants to propose the best online experience in DIY ecommerce. For this, ManoMano is launching excellent tech teams, and is looking for a Lead Frontend Developer in Paris.
Directly reporting to the Engineering Manager, you will take over a key position for the organization.
As an expert Javascript you will:
Create, maintain, and improve development/DX tools for our frontend teams
Analyze, design and develop components with a high level of quality
Animate the front developers community
Mentor and grow developers and lead developers
Cultivate sharing of good practices and collaboration
Collaborate closely with the Engineers Manager and Solution Architects for framing and prioritization
Review the code of your colleagues and make feedback (always caring and constructive)
Ensure optimal test coverage
Push your team's code into production and monitor it
Requirements:
Minimum 5 years of experience on a similar job (at least 2 as a lead developer)
Creative / Innovative
Good digital culture
English bilingual
100% customer oriented
Data Driven
Autonomous and adaptable (able to work in a constantly changing environment)
Curious (with) a strong desire to learn
Team spirit and excellent interpersonal skills
Interest / expertise DIY
We do at ManoMano:
- Software craftsmanship: clean code, testing, peer programming, code review…
- Devops: CI/CD, observability…
- React, PHP/Symfony, Java SpringBoot, Gradle, Quarkus, Python, Go, NodeJS, MariaDB, MongoDB, ElasticSearch, Redis, RabbitMQ, Docker, Linux, AWS…
- GSuite, Slack, Confluence,
Draw.io
, JIRA…
Technical stack:
Back in PHP Symfony/Java SpringBoot
Front in JavaScript (Vanilla), ReactJs
Versioning tool : Git
Bundling tool: Webpack/Rollup
If all the above rings a bell, it probably means that we are meant to meet each other ! Please get in touch.« So, come and plant the seeds of your success and gather the fruits of your labour »