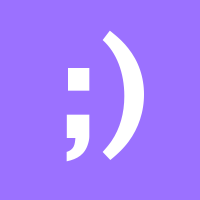 Customer Service Agent -3 month temporary contract (Remote work is ok/ Spain)
Descripción de la oferta
Life is too short to work for a boring company, so why don't you join us?
If you are a highly-motivated individual with a genuine interest in technology and a passion to deliver extraordinary support to customers, we have the perfect job for you!
We are looking for a customer-oriented service agent with a high level of Spanish and English. A customer service agent, or CSA, provide product/services information and resolve any emerging problems that our customer accounts might face with accuracy and efficiency. The best CSAs are genuinely excited to help customers. They're patient, empathetic, and passionately communicative. The target is to ensure excellent service standards, respond efficiently to customer inquiries and maintain high customer satisfaction.
This position is for a temporary job (3 months).
Who we are & what we do
At Leadtech, we work hard... and play harder! Our mission is to empower clients and employees to achieve its goals in the online business world.
Since 2007, we have been fostering innovative and creative techniques across a multitude of industries, making us pioneers in online project management.
Leadtech is dedicated to constant improvement, as well as inspiring new ideas and methods daily, for both the world in which we live and the future to come.
If you have a creative and innovative mind, Leadtech is looking for you!
Responsibilities:
You're our perfect candidate if you are able to
Manage large amounts of incoming emails. Identify and assess customers' needs to achieve satisfaction.
Provide accurate, valid and complete information by using the right methods/tools.
Handle customer complaints, provide appropriate solutions and alternatives within the time limits.
Follow communication procedures, guidelines and policies for responding to our customers.
Report errors and improvements discovered in the website
Requirements
Your expertise in a nutshell:
Proven customer support experience or experience as a client service representative.
Familiarity with CRM systems and practices.
Client Orientation and Detail Orientation.
High level of commitment with the project once enrolled.
Autonomy to self organize your daily tasks.
Good Communication Skills.
Proficient level of English and Spanish (written and spoken)
Availability to work Friday to Tuesday
Benefits
What we offer:
Leadtech offers an exceptional working environment in a dynamic and international team. We invest in people's development offering the opportunity for continuous training and career growth.
Some of our benefits:
Competitive salary.
25 days of holidays + your birthday off.
Flexible vacation time (no blackout vacation days).
Flexitime (7:30 - 09.30h / 16:00 - 18h).
Free Friday afternoons (07:30 - 08.00h / 14:30-15.00h).
Free afternoons in August (07:30 - 09.30h /14:30 - 16:30h).
Flexibility to work occasional days from home.
Team-building activities.
Monthly afterwork.
Free coffee and snacks.
Free fresh fruit.
English courses.
Permanent training.
Innovative approach to all internal processes and businesses.
Work with the latest technologies with extensive career progression opportunities.
Location
You will join our headquarters in Badalona, being part of a cross-cultural company and work with experts of over 10 nationalities. We are located just 15 minutes away by car (25 minutes by metro) from the thriving city center of Barcelona. Join our team of young professionals and experience the excitement of developing online international projects on your daily basis.
The personal data you provide will be processed in order to manage your candidacy for the corporate selection processes that fit your profile. If you wish, you can exercise your rights of access, rectification or cancellation by writing to our address (Avenida del Maresme, 44-46 08918 Badalona) or to the email address protecciondedatos Leadtech.com, attaching to your request a document that can validate your identity.